Michael Jackson, Prince and Whitney Houston; These are some of the artists whose music brought our parents and us joy for many years. We have welcomed them into our homes and they have become like part of the family.
   That's why there is such a sense of deep loss when one of these people pass away. These people helped us express emotions, thoughts and feelings that sometimes even we didn't know we had.
   This is no less evident with the passing of one of the greatest that has ever been. Let me set a scene for you readers:
   It's Sunday afternoon and it's house cleaning day. You begrudgingly get the vacuum from the downstairs closet. Before you plug it in your momma with a broom in her hand turns on the radio to the golden hits station and the song "Respect" comes blaring out of the radio, and with a smile on her face your mom begins to clean, grooving to Aretha Franklin Sunday on the radio station.
   Soon you're grooving and smiling while also spelling out the song's namesake. The next song comes on and then you're humming along about a "Chain of Fools."
   And after what seems like no time the house is clean, you are grooving to the song "Think" and you feel at peace, content and safe in your little world, not at all bothered by the stress that will come later in life. It's just you and your loved one all thanks to that magical songbird Aretha Franklin.
   Unfortunately, life is sometimes unfair and takes away those we cherish the most. Franklin passed away on Aug. 16, 2018 at the age of 76 from a battle with pancreatic cancer.
   Aretha Louise Franklin was an African American singer and songwriter, born on March 25, 1942, in Memphis, Tenn.
   She was raised mostly in Detroit, Michigan and began her career like most African American artists of her time in the church singing gospel at New Bethel Baptist Church in Detroit, where her father, C. L. Franklin, was a minister.
   Her childhood consisted of both music and the burgeoning civil rights movement. Franklin's family were close friends with the Rev. Martin Luther King Jr., who often stayed at their home, as her father introduced King to the city.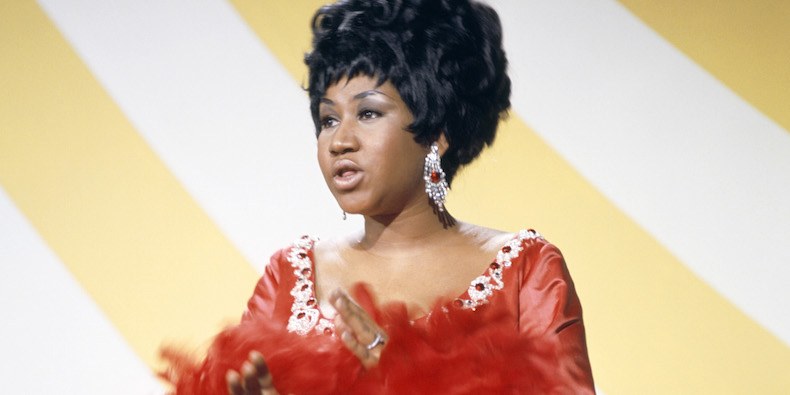 Her father, unlike most men of the cloth, supported his daughter in her singing career when she decided to go from singing gospel to secular R&B music.
   At the age of 25 she recorded her hit song "Respect" that was originally written by Otis Redding. After making seven records for Columbia over a six-year span, she signed with Atlantic Records and that's where she became the "Queen of Soul."
   Even with her massive success she was still heavily involved in the civil rights movement. She funded the movement directly and indirectly when needed.
   Franklin did this even at the suggestions of managers and record executives who cautioned her in getting involved with the movement. Her response to that suggestion was a world tour with Harry Belafonte to help raise money for the civil rights movement.
   Her songs made an impact on the nation, helping the U.S. through the assassination of Dr. King and throughout the Vietnam War.
   Franklin continued to record hit after hit throughout the 70s and 80s and racked up almost every award and accolade a singer could get.
  This included 18 Grammy awards, The Recording Academy's Grammy Legend Award as well as a Lifetime Achievement Award. Outside of music she earned the Presidential Medal of Freedom in 2005 and had a successful appearance in the 1980 film, "The Blues Brothers," performing "Think."
   During her life she sold 75 million records, which made her one of the best-selling artists of all time and was inducted into the Rock and Roll Hall of Fame in 1987 as the first woman inductee.
   On the other side, even with her great professional success, Franklin led a very rocky personal life. She lost her mother before the age of 10. Later on in life her father was shot in an attempted robbery. He didn't die right away but was in a coma for five years before he passed in 1984.
   She gave birth to two children before she was 17, and two more later during two marriages that both ended in divorce. She had several health issues, including struggling with alcohol use, smoking and her weight.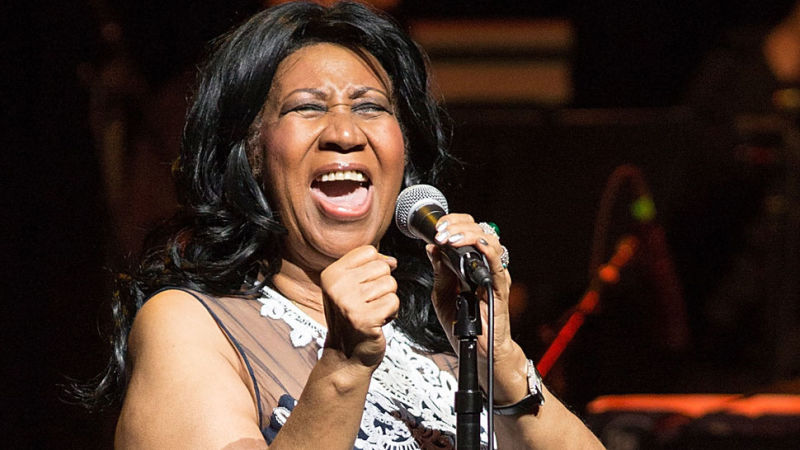 While Franklin continued to record and perform, she rarely toured because of an extreme phobia of flying. Even with that phobia she still appeared and performed at President Barack Obama's inauguration in 2009.
   Aretha Franklin wasn't just a singer and songwriter. She was a champion for civil rights, and a great example of hard work and determination in the face of adversity.
   Through her music, she instructed us on how to stand up for ourselves and to demand respect and equality. Aretha you will be deeply missed by many.
   This world is a little less bright after the loss of a woman that has brought so much joy in the world and also taught a little boy to enjoy doing chores on a Sunday afternoon with his mom.
Justin A. Baker
Staff Writer