Next in the trend of Hollywood foreign adaptations, Netflix aims to recreate "Death Note" starring Nat Wolff as protagonist Light Turner (Yagami) in the supernatural thriller manga and anime series remake.
"The human whose name is written in this note shall die," reads the black journal that falls from the sky–landing genius student Light Turner in a psychological, fast-paced, cat-and-mouse plotline.
An exclusive trailer premiered on Youtube March 22. "Death Note" (2017) was also the recipient of whitewashing claims and accusations of ethnic miscasting. Stanfield, an African-American, was cast as "L," who is originally  three-fourths European and one-fourth Japanese. The other main characters are also non-Japanese.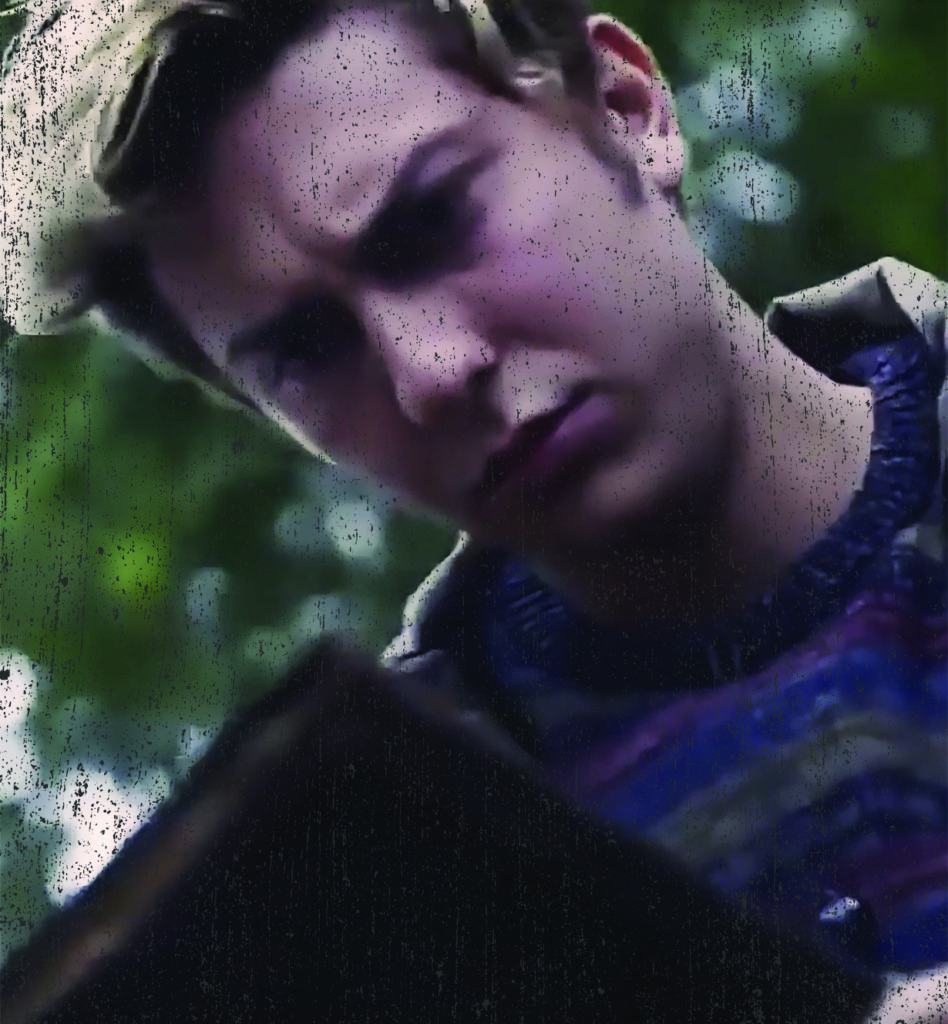 Already, one petition to boycott the film has reached 10,000 signatures, reasoning that the movie takes the original Japanese out of the franchise.
Racial and ethnic  representation on the Silver Screen has been a topic in Hollywood making headlines with outspoken acting talents making speeches anywhere from the Oscars to the Teen Choice Awards.
A study at the University of Southern California, conducted between 2007 and 2015, found that there had been a 3.9 percent increase in the number of Asian characters in Hollywood's most popular movies.
The new film was officially announced to be in production back in April 2015. Famed horror director Adam Wingard would direct, with Roy Lee, Dan Lin, Jason Hoffs and Masi Oka producing. In 2016, Netflix was announced to be the new distributor, with Jeremy Slater was as writer.
Netflix was aiming for an "R" rating. The movie's setting would also be moved from Japan to Seattle, Washington.
Over the next couple of years, more casting announcements were revealed: Margaret Qualley ("The Leftovers") will play female lead Misa Amane ("Misa Sutton"); Keith Stanfield ("Selma", "The Purge: Anarchy") as antagonist, Detective L; Paul Nakauchi ("Overwatch" video games) as L's assistant, Watari; Shea Wingham ("Boardwalk Empire") as Light's father, Soichiro Yagami ("James Turner"); and Willem Dafoe (Sam Rami's "Spider-Man" trilogy) as the voice of death spirit, Ryuk.  Oka also said that he would have an unspecified role in the movie.
The basis for the film is an idea created by Tsugumi Ohba and Takeshi Obata, which has become famous the world over in the form of 12 manga volumes, an anime, other live-action Japanese movies distributed by Warner Bros. (whom Netflix bought the rights from), video games, a novel and even a musical.
"Death Note" is about brilliant, but arrogant, university student Light Yagami who, due to the meddling of a bored death spirit named Ryuk, discovers a strange book (the titular "Death Note") that has the astounding and frightening power to kill whomever's name is written on its pages as long as the writer knows the victim's name and has seen their face.
Light first attempts to use it in a crusade against criminals and murderers and to 'make the world a better place.'  However, Yagami's intentions are soon swayed. He tells Ryuk (who now follows him and that no one else can see or hear) that he now plans to use the book to become "God" of a new world filled only with people whom he deems fit to live.  Eventually, Yagami makes an international name for himself as the serial killer/vigilante "Kira" (Japanese for "killer"), causing the world to split between those wanting to hunt him down and punish him and those who praise him for killing criminals.
Interpol then decides to enlist the aid of a man believed by many to be the greatest detective ever: the man known only as "L".  The series follows the game of developments between the self-styled god and the mastermind sleuth.      
"Death Note" is set to premiere August 25 on Netflix.
Jacob Kusnerik
Intern