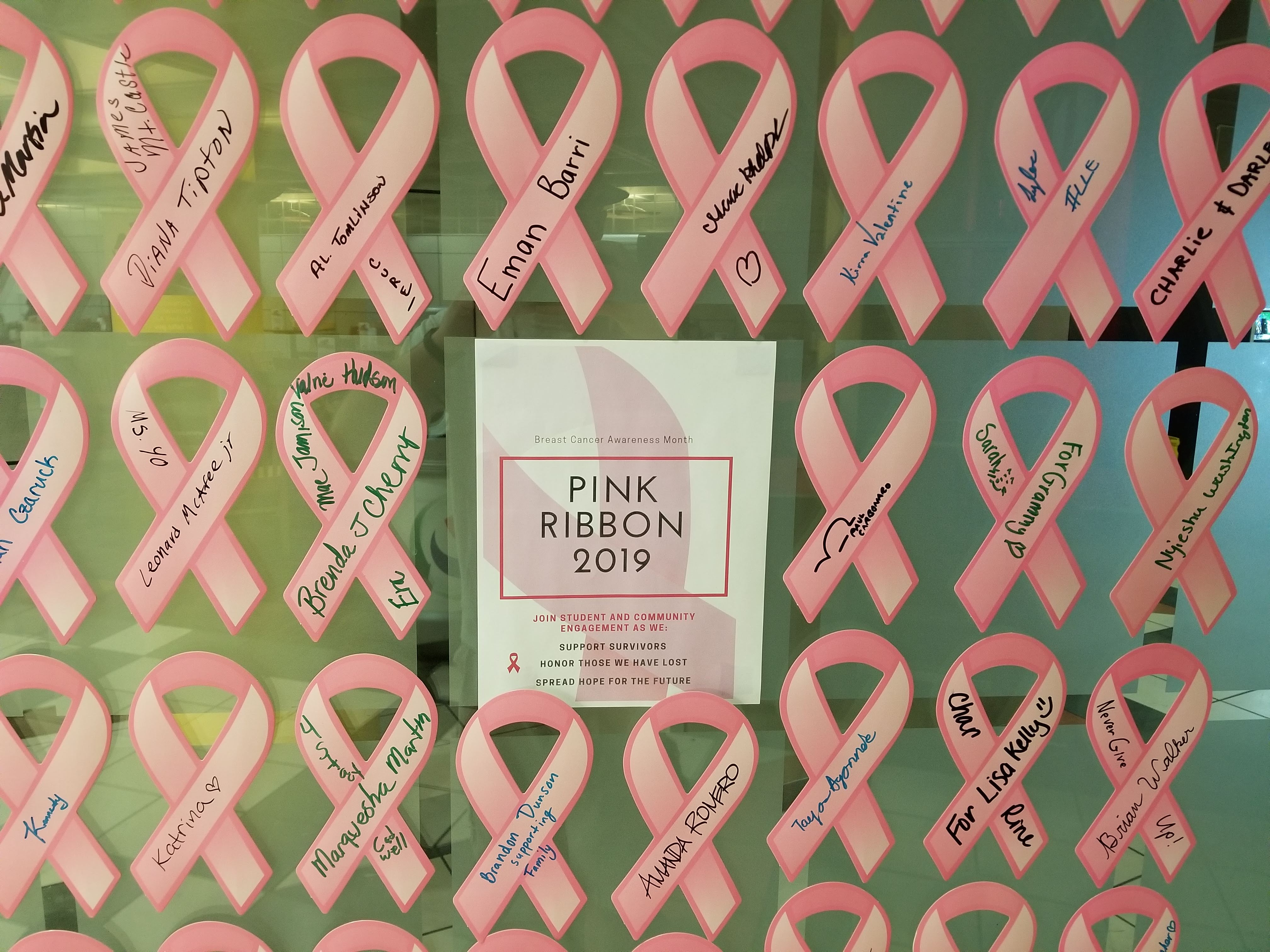 In the U.S., 1 in 8 women will be diagnosed with breast cancer in their lifetime. An estimated 41,760 women will die due to complications from the disease this year. Besides skin cancer, it is the most common cancer found in American women regardless of race or ethnicity.
In rare cases (1 in 1000), men can develop breast cancer as well. It is typically detected as a hard lump underneath the nipple and areola.
Men carry a higher mortality than women do, primarily because awareness among men is less than their female counterparts and they are less likely to assume a lump is breast cancer, which can cause a delay in seeking treatment.
The first known mention of the cancer was documented in Egypt around 1600 BC. The Edwin Smith Papyrus, an ancient text found in 1860 in an Egyptian tomb, described eight cases of tumors or ulcers of the breast. The first doctors attempting to treat breast cancer wrote of the then-unknown disease: "There is no treatment!"
Medicine has advanced tremendously since that first case, as death rates from breast cancer have been in decline since 1990, in part due to better screening technology and earlier detection, increased awareness and continually improving treatment options.
However, the root causes of the disease are still unknown, other than the fact that it always forms due to damage caused in a cell's DNA.
Caffeine, deodorant, microwaves, cell phones and contact with those that have cancer have been debunked as agents that cause it.
Most risk factors found by the CDC are genetic and unpreventable. These include: getting older, as most cases are diagnosed in women over the age of 50, family history of breast cancer, previous treatment using radiation therapy, reproduction history and genetic mutations.
Some other risk factors that can be prevented include not being physically active, drinking alcohol or smoking, taking hormones or being overweight/obese after menopause.
It is recommended that women routinely attend breast cancer screenings so that it can be found early and become easier to treat.
Related Articles:
Screenings can be performed in many ways. The most effective way is via a mammogram, an x-ray screening of the breast. It detects the cancer early, before it is big enough to cause women to feel symptoms.
Breast MRIs are another tool that uses magnets and radio waves to take pictures of the breast. These are used mainly for women who are at a high risk of getting breast cancer, as the MRIs may appear abnormal even if there is no cancer present.
The final way is to have a clinical breast exam, where a doctor or nurse uses their hands to feel for lumps and changes in size, or the patient performing it themselves.
Doctors recommend that women age 50-74 that are at average risk for breast cancer get a mammogram every two years. Women aged 40-49 years old should talk to their health care professional about when to start and how often to get a mammogram.
Premier Health, a network of hospitals, medical organizations and physicians based in Southwest Ohio introduced a mobile mammogram van to the area in 2015 as a way to provide busy women a more convenient way to get their screening. It travels to businesses and public venues like schools and churches.
"By taking our new mobile coach to locations close to where women live and work, Premier Health hopes to encourage more women to get this essential screening test," James Pancoast, Premier Health president and CEO, said in the August 2015 press release announcing the program.
The mammogram mobile has served the region for four years, providing 6,000 screenings. The mobile features advanced imaging equipment, traditional 2-D and 3-D mammography technology, an all-female staff and private dressing rooms for patients.
Women age 40 and older are eligible for the program without a physician order, while those under 40 require one. In addition, women who have not had a mammogram in the past 12 months, do not have breast issues, such as a lump or discharge from the nipple area and are able to walk and maneuver the van's stairs are also eligible.
The mammogram mobile will be making stops throughout Dayton for the rest of the month as well. It will be at the Sam's Club on 6955 Miller Lane on Oct. 26 from 9 a.m.-5 p.m. and at Girdwood Orthodontics in Lebanon from 8 a.m.-4 p.m on Oct. 28.
The mammogram mobile is also coming to Sinclair's Dayton campus on Thursday, Oct. 24 from 9 a.m.-5 p.m.
Financial assistance will be provided to those who lack insurance or do not have sufficient insurance to cover the procedure.
October is the month of breast cancer awareness and several organizations flood the world with pink, asking for support.
Some notable charities include the Dr. Susan Love Research Foundation, which devotes 81.7% of their funds into direct research, according to Charity Navigator, the National Breast Cancer Coalition, a group that has over 60,000 members and donated more than $3 billion in federal research funding.
The National Breast Cancer Foundation is another institution that focuses on providing early detection, support and education through free mammograms to people across the U.S. They allocate around 80.8% of their total funds directly to programs and services.
Richard Foltz
Executive Editor
Henry Wolski
Associate Editor