More than the time spent with friends and family, wonderful gifts received or hectic Black Friday shopping, the holiday season is synonymous with food. Lots of food.
From Thanksgiving to New Year's we gorge ourselves on anything we can find, turkey, mashed potatoes, egg nog, gingerbread, pumpkin pie and green bean casserole, to name a few.
But where do these traditions originate? Who decided these were the foods to eat during this time, and what about some other holidays like Hanukkah and Kwanzaa?
Well let's start with a very divisive holiday brew: egg nog. This mix of milk, spices, eggs, cream and occasionally some alcohol (preferably rum) started as a luxury drink for the British people in the 1700s. The ingredients needed for it were expensive to make and the drink was usually consumed by aristocrats and monks exclusively. 
The recipe traveled to America, where milk, eggs and booze were commonplace, and has been a holiday staple ever since.
Related Articles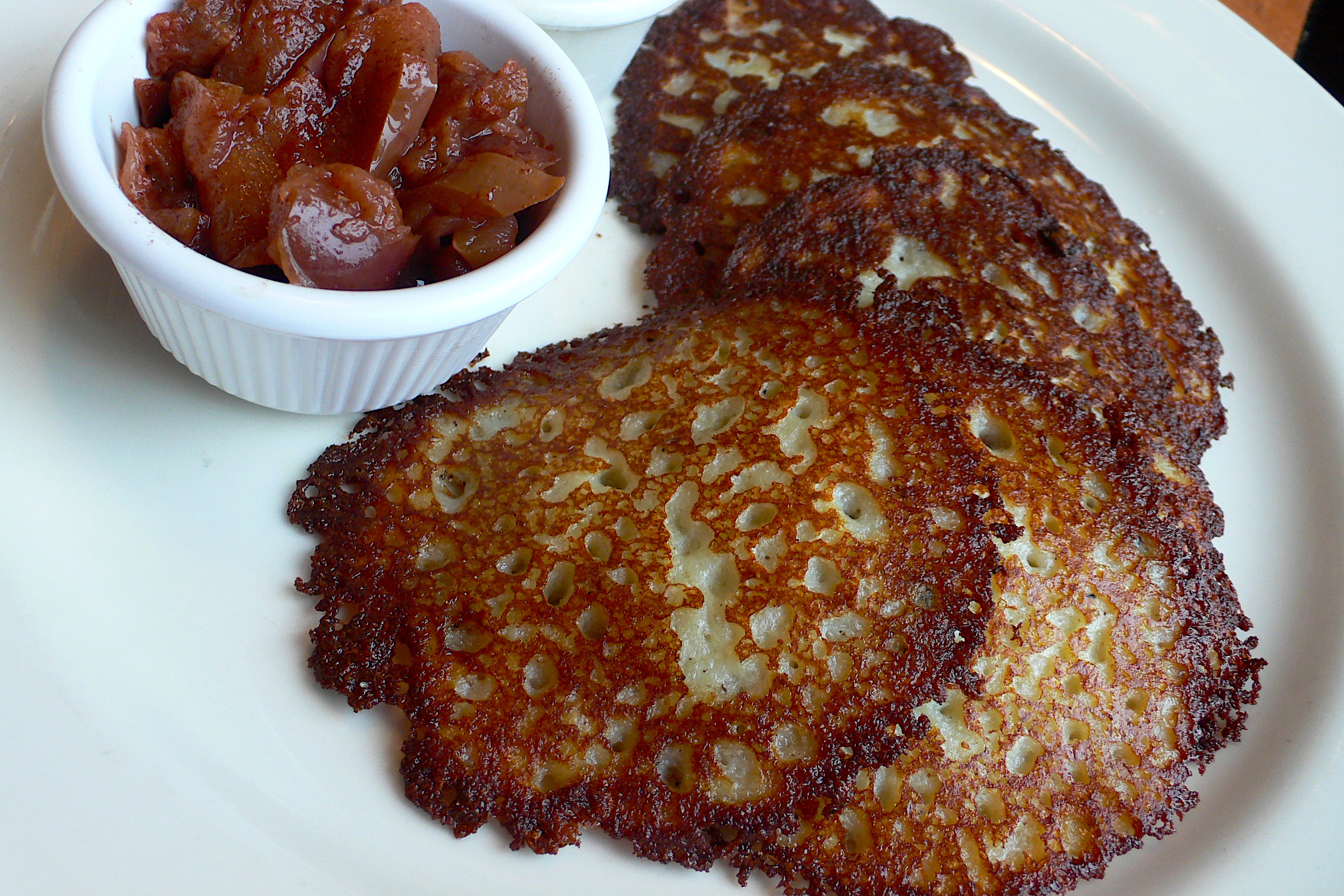 Interestingly, Thanksgiving is responsible for the creation of the TV dinner. In 1953, frozen food company Swanson & Sons miscalculated the demand for turkey and was left with 260 tons of leftovers.
With the supply in danger of being spoiled and the company losing out on their investment, salesman Gary Thomas was inspired by the pre-flight meals served on airplanes and suggested selling cornbread-stuffed turkey with sweet potatoes and peas, packed in a neat and tidy box designed to look like a TV set (at this point only 56% of Americans even owned a TV).
In the first year of their production, 10 million turkey dinners were sold. The advertisements were directed at housewives who could whip up a nice meal for their husbands in 25 minutes or less.
Hanukkah, the Jewish holiday commemorating the rededication of the Second Temple in Jerusalem at the time of the Maccabean Revolt against the Seleucid Empire, has its own special food quirks.
To pay tribute to the small flask of oil that kept the Second Temple's Menorah alight for eight days, most foods eaten during the holiday are baked or fried in olive oil.
Latkes are a traditional Hanukkah food that resemble pancakes. They were originally made out of cheese, but following a mass planting of potatoes in Eastern Europe throughout the 1800s during a time of poor crop growing, spuds became the more popular version of the snack.
Kwanzaa, a holiday started in the 1960s, is a week-long celebration held in the United States and other nations of the African diaspora in the Americas to honor African heritage in African-American culture in a similar vein to Juneteenth.
One traditional dish enjoyed on New Year's Day is Hoppin' John, a West African staple consisting of black-eyed peas, rice and bacon or ham.
It is one part of the Good Luck Trifecta, as eating it with collard greens and cornbread on Jan. 1 promises good fortune in the following years.
Pumpkin pie has a storied history dating back 9,000 years, when pumpkins were cultivated in Mexico by the Native American tribes and were roasted or boiled and mixed with honey and spices. Some historians suspect that the Pilgrims made a dish without the crust.
There are plenty more foods embroiled in holiday traditions, so check the Clarion website in the coming weeks for more holiday content, including Sam Claude's countdown of the 10 worst holiday movies ever made.
Henry Wolski
Associate Editor