The countdown continues now! Welcome back to the Unpopular Opinion, as we take a look at the top five wrestlers of the 2010s. Which moments and talents will be highlighted, and will you agree with David Jacobus' top picks? Stay tuned!
No. 5: Hiroshi Tanahashi
One of the most successful wrestlers in Japan's history not only is worthy of being called the "Ace," but also is worthy of a spot on this list as one of the top wrestlers of the 2010s. Whether it be his incredible loyalty, flamboyant personality, his immense success or his incredible air guitar performances, Hiroshi Tanahashi will go down as one of the most successful careers in professional wrestling history.
The story of Hiroshi Tanahashi started before the 2010s and was laden with success. He had already won multiple IWGP Heavyweight Championships, the G1 Climax and had instant classics with the likes of Masahiro Chono and Yugi Nagata.
So, if he had that much success in the 2000s, why isn't he in there? Tanahashi, entering the 2010s, rose to superstardom and became the face of New Japan. He reached success in the 2000s, but in the 2010s, he accomplished so much more and helped carry New Japan in its expansion to the West, popularizing the brand with U.S. audiences. Let us explore the success of the "Ace" of New Japan, Hiroshi Tanahashi.
Entering 2010, Tanahashi was set out to prove that he was the best in Japan, so at Wrestle Kingdom IV, he challenged and defeated Pro-Wrestling NOAH's Go Shiozaki in an "Ace" versus "Ace" match. The following year, he rose back to the top of the ranks as he went on to challenge and defeat Satoshi Kojima for the IWGP Heavyweight Championship at Wrestle Kingdom V.
2011 was the year of Hiroshi Tanahashi. Over the course of the year, Tanahashi helped bolster New Japan's main event scene unlike any other. He defended the IWGP Heavyweight Championship worldwide including the first New Japan tour in the United States. He also became the first person to successfully defend the IWGP Heavyweight Championship 11 times. New Japan continued to fly under their "Ace," until a new challenger changed the face of New Japan Pro Wrestling.
After his record-setting defense at Wrestle Kingdom VI, young and upcoming wrestler Kazuchika Okada stepped up and stated that he would lead New Japan into the future. However, Tanahashi overlooked Okada, which ultimately played to be his downfall as Okada defeated Tanahashi at New Beginning to become the new IWGP Heavyweight Champion, ending the reign at 404 days. Was New Japan under new leadership, or was there more to being the leader of New Japan than being the champion?
He knew that if he wanted to become Champion yet again, he had to build himself and show he is the true "Ace" of New Japan. He had to connect with the crowd and look the part of a dominant champion.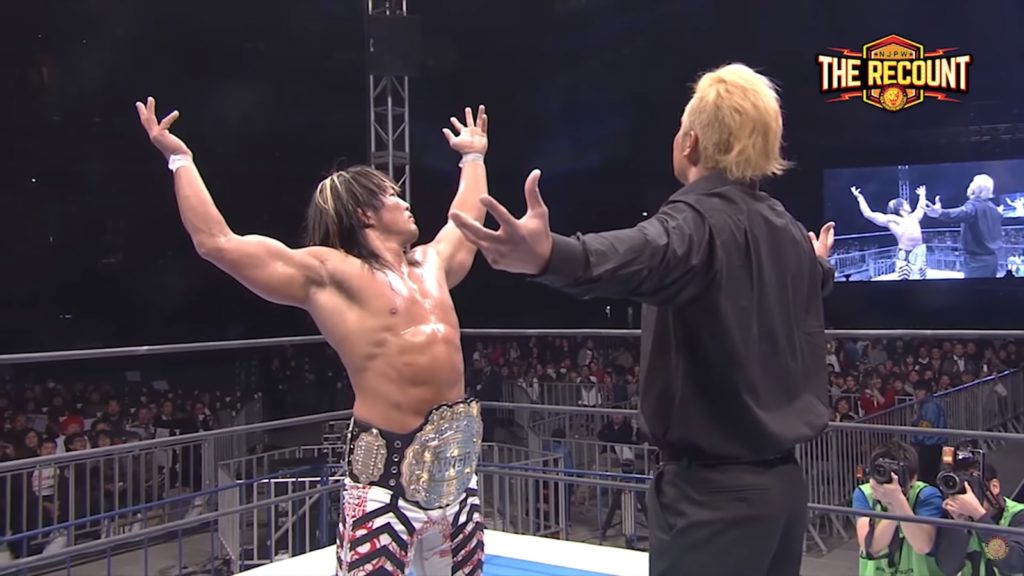 Tanahashi would get a chance to regain the IWGP Heavyweight Championship against Okada at Dominion 6.16. The two waged war, but it was Tanahashi who left the victor and tied Tatsumi Fujimani's IWGP Heavyweight Championship reigns at six. Tanashi led New Japan once again and held the Championship for nearly a year. However, it was not the last time these two would meet for the richest prize in Japan.
The two met once again at Wrestle Kingdom VII where Tanahashi successfully defended the IWGP Heavyweight Championship beating Okada. However, Okada would regain the Championship at Invasion Attack in one of the greatest matches in wrestling history. Tanashi has been consumed with being the top of New Japan and wanted to do anything to stay on top of the mountain. However, his strive for the top distracted him from looking at challenges that awaited him.
Tanahashi would end up losing opportunities at the IWGP Heavyweight Championship thanks to the rise of the Prince Devitt and the Bullet Club and then losing the  G1 Climax Final to Tatsuya Naito. However, the hunger and strive to be back on top of Japan, led Tanahashi to do anything for a shot at Okada for the IWGP Heavyweight Championship.
At King of Pro Wrestling, Tanahashi stated that if he could not defeat Okada, he would not challenge for the IWGP Heavyweight Championship anymore. His strive was not enough as Okada defeated Tanahashi. Since Tanahashi can not challenge for the richest prize, where does he go from there?
Tanahashi turned his focus on a familiar face with a title Tanahashi never won, Shinsuke Nakamura and the IWGP Intercontinental Championship. The two would square off in the main event of Wrestle Kingdom VIII thanks to an overwhelming fan vote. After an intense battle, Tanahashi defeated Nakamura to become the IWGP Intercontinental Champion. The two would trade victories for the Intercontinental Championship through the course of 2014. Each were on the rise of reaching the top, but it was Tanahashi who saw an opportunity when Okada lost the IWGP Heavyweight Championship to AJ Styles.
After wrestling around the world, Tanahashi had his eyes set on reclaiming the IWGP Heavyweight Championship. At King of Wrestling, Tanahashi dethroned AJ Styles to reclaim the IWGP Heavyweight Championship, for a record-tying seventh time. He would go on to defeat Okada at Wrestle Kingdom IX but ended up losing the IWGP Championship back to AJ Styles at The New Beginning in Osaka. After Okada won back the IWGP Championship, the chase was back on.
Tanahashi chased Okada and the IWGP Heavyweight Championship yet again all the way to Wrestle Kingdom X. However, Okada once again got the best of Tanahashi and retained the Championship. This ended Tanahashi's Tokyo main event winning streak at five. The era of Tanahashi was over, especially when Shinsuke Nakamura announced his departure from New Japan Pro Wrestling. It was time for Tanahashi to carry New Japan's legacy as the last Musketeer of his generation.
He would chase the IWGP Intercontinental Championship, but the more he pushed his body to the limit, the more his body gave out. Which allowed the likes of Kenny Omega and Tetsuya Naito to win the IWGP Intercontinental Championship. However, under the reign of Naito, Tanahashi was set on reclaiming the prestigious Championship from his disrespectful and destructive hands.
Tanahashi would eventually regain the Intercontinental Championship, which he debuted a new Championship title. However, a familiar scene haunted Tanahashi yet again.
The young Switchblade, Jay White challenged Tanahashi, just like how Okada did the same just years prior. However, Tanahashi did not underestimate Jay and defeated him at Wrestle Kingdom XII. However, an injury due to an attack by Minoru Suzuki sidelined Tanahashi. However, when he returned, he looked to stop history from happening.
Tanahashi once again faced off against Okada, where Okada was looking to break Tanahashi's championship defense record. Okada was successful at defeating Tanahashi and now holds the record with 12 successful championship reigns. However, the defeat was fuel for Tanahashi.
He would go one to run through the competitors of the 2018 G1 Climax and won himself an opportunity at the IWGP Heavyweight Championship against Kenny Omega at Wrestle Kingdom XIII. However, holding the opportunity in his grasp, he had to rewrite his history book. He had to do something he hadn't been able to do in a very long time, defeat Okada.
Tanahashi was able to do so at Destruction in Kobe leading all the way to Wrestle Kingdom where he had to challenge the younger Kenny Omega for the IWGP Heavyweight Championship. The two waged war leaving it all on the line in the main event of Wrestle Kingdom. However, it was Tanahashi who was able to hit the High Fly Flow on Omega for the win becoming an eight-time IWGP Heavyweight Champion, breaking his own record.
However, the reign did not last long as Jay White defeated Tanahashi for the IWGP Heavyweight Championship. Tanahashi would go on then to defeat Zack Sabre Jr. for the British Heavyweight Championship but lost the rematch just weeks later.
What hasn't Hiroshi Tanahashi accomplished? Eight IWGP Heavyweight Championship reigns, two IWGP Intercontinental Championship reigns and three G1 Climax victories, with most of these accomplishments happening in this decade. The battle of who the true "Ace" of New Japan is debatable. But, there is no denying the heart, the drive, the flamboyant personality and the charisma of Hiroshi Tanahashi. A decade worth of being one of the top stars of the 2010s. Will Tanahashi be the "Ace" of New Japan in the 2020s?
Related Articles
No. 4: Daniel Bryan/Brian Danielson
"If you fight for your dreams, your dreams will fight for you." -Daniel Bryan, during his return to the ring in 2018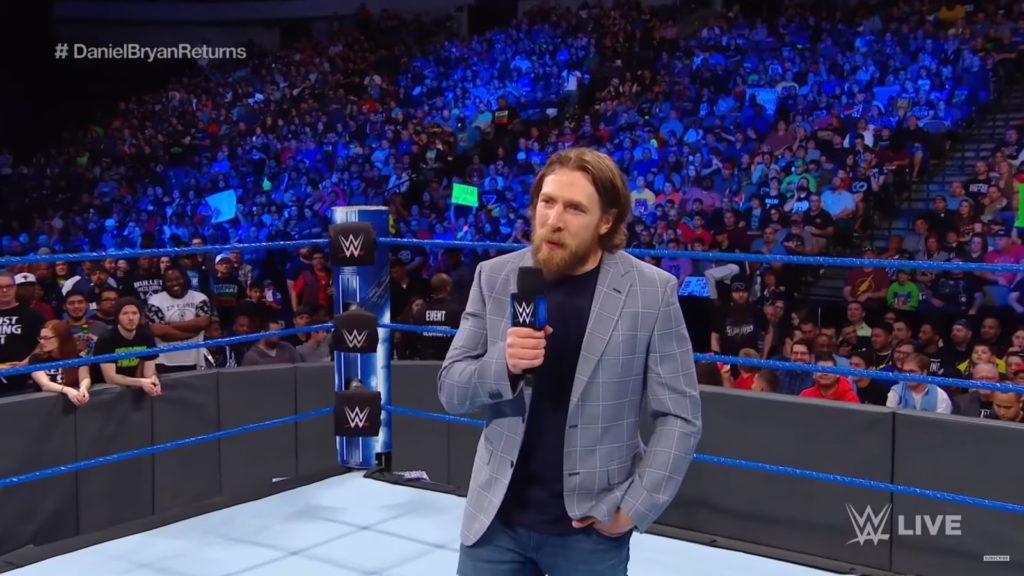 In the 2010s, Daniel Bryan overcame the odds and became one of the most admired superstars in WWE history. So, let us take a journey through time and learn how the "YES!" Movement started and how Bryan defied authority to make his dream come true.
Let's set the stage entering the 2010s. Brian Danielson was a decorated wrestler all around the world. From Ring of Honor to Japan, Brian traveled the entire world showcasing his ability and talent in several high profile matches in different indy promotions, which led him to eventually be signed with the  WWE.
Now going under Daniel Bryan, he made his WWE debut on a new show, NXT. This NXT is very different than the one you see on television today. This NXT was more of an elimination-style competition where rookies were mentored by WWE Superstars and would do challenges and win matches to stay alive. Daniel fought and challenged the best including Chris Jericho, but Daniel would always end up and the loser and the losses continued to stack up. Daniel continued to be portrayed in WWE as an "internet darling" and was always thought to be boring to watch because he did not have the look or personality of a WWE Superstar.
Daniel attempted continuously to fight and defy the critics to show he belongs in WWE. He did so by aligning himself with the other NXT rookies forming the Nexus and attacked John Cena on Raw. However, Daniel was soon fired by WWE after the attack on Raw for choking announcer Justin Roberts with his own tie, a move sponsors did not like.
Daniel returned to the indy circuit but it was temporary, as he was rehired by the company and would be revealed at SummerSlam 2010 as the mystery opponent for Team WWE. Daniel would go on to face his NXT pro The Miz for the United States Championship. The Miz never saw star potential in Daniel Bryan; however, at Night of Champions 2010, Daniel defied the odds and became United States Champion. He would have a long run as United States Champion and eventually lost the title to Sheamus.
Daniel Bryan was then drafted to SmackDown in the 2011 supplemental draft. His run on SmackDown started off on a shaky road by piling up losses until a climb changed his career forever.
At that year's Money in the Bank event, Daniel Bryan won the SmackDown Money in the Bank ladder match which guaranteed him an opportunity at the World Heavyweight Championship. Daniel Bryan had a breakthrough opportunity in his grasp.
Daniel waited and sought out the right opportunity to strike. At the Tables, Ladders & Chairs PPV, after a hellacious chairs match which saw The Big Show defeat Mark Henry to become World Heavyweight Champion, Mark attacked Big Show and knocked him out. Then, Daniel Bryan sprinted down to the ring, handed the referee the briefcase and history was made. Daniel Bryan cashed in and won the World Heavyweight Championship, something many critics never dreamt to be a reality.
Daniel would defend and retain the World Heavyweight Championship all the way to WrestleMania 28. Daniel had formed a love interest with AJ Lee and she was the reason Daniel continued to remain champion. However, after a kiss by AJ before his match against Sheamus at WrestleMania, Daniel turned into a massive Brogue Kick and lost the World Championship in 18 seconds.
After a failed attempt to win back the World Heavyweight Championship, Daniel Bryan won a Beat the Clock challenge to become the #1 contender to CM Punk's WWE Championship. Punk and Bryan would battle for months in multiple matches across multiple PPVs. However, Punk was always able to always defeat Bryan thanks to distractions from AJ Lee.
Daniel Bryan had broken up with AJ after WrestleMania but wanted to get back together and marry her on Raw 1000. The wedding seemed to be going off without a hitch until the I dos came. Daniel said I do and AJ did too, however, she said I do to someone else.
AJ Lee said I do to Mr. McMahon's proposal to become the new Raw General Manager. The rejection incensed Daniel on a tirade. Daniel began lashing out against the WWE Universe countering their "Yes!" chants with "No!" screams. 
AJ would seek out revenge on Daniel for the treatment over the last year. She denied him a shot at the WWE Championship and forced him to face Kane at SummerSlam. Daniel was successful at SummerSlam, but their issues led them to form some of the most entertaining moments in WWE history. 
The two were forced into anger management therapy with Dr. Shelby. The two expressed their anger, while showing their disdain for each other. However, the anger management classes created a bond between the two forming Team Hell No! The two for a series of months, went through numerous exercises of bonding and controlling their inner anger to be one of the strongest tag teams which ultimately led them to capture the WWE Tag Team Championships. However, there was still an inner problem because both Kane and Daniel both declared themselves the Tag Team Champion.
Team Hell No! would finally resolve their tension to be a powerful duo, holding the Tag Team Championships for nearly eight months. After losing the Tag Team Championships, the duo went their separate ways, as Daniel had to prove to the world that there was more in him than just being a tag team wrestler.
Daniel began showing more grit, determination and a more driven style in his work in the ring. With intense battles with Randy Orton, and The Shield, Daniel has one goal in mind and that was climbing the mountain and becoming WWE Champion. Daniel was gifted a chance to fulfill that goal when he was chosen by John Cena as his opponent at SummerSlam 2013 for the WWE Championship.
Daniel realized the opportunity in his sights. Not only a shot at the WWE Championship, not only to challenge the Face of WWE John Cena but a chance to change the entire landscape the WWE Universe. SummerSlam was the biggest match in Daniel Bryan's career because of those implications.
Daniel had worked over a decade in trying to change professional wrestling and facing John Cena would change WWE for years to come. At SummerSlam, Daniel would realize his dream and defeated John Cena to become WWE Champion. The dream of a lifetime would quickly become a nightmare.
While celebrating his victory, Chief Operating Officer and Special Referee of the match, Triple H shocked the world and delivered the Pedigree to Daniel Bryan. Which allowed Mr. Money in the Bank Randy Orton to cash in and defeat Daniel Bryan to become WWE Champion. Daniel had already defied the odds because critics never saw him as WWE Champion, but now he had to defeat the biggest odds, The Authority to even have a shot at the top.
For months, Daniel continued to challenge and defeat the Authority, but thanks to politics or crooked officiating, Daniel would continuously lose in the end. Then, as it seemed he would finally defy the odds, Bray Wyatt and the Wyatt family cost Daniel the WWE Championship.
For weeks, The Wyatts continued to get in the mind and would continuously attack and lay out Daniel, until he gave in and joined the Wyatt Family. Daniel would live in the evil and demented life within the Wyatts, which led Daniel and Bray to challenge for the WWE Tag Team Championships inside a steel cage. However, the duo lost and Bray seemed to enact his form of punishment of Daniel. But, Daniel turned his back on Bray. His plan came to fruition and got Bray by himself. Daniel shredded the Wyatt colors and attacked Bray in front of a sea of YES! chants. 
With Bray in his rearview mirror, the new focus was trying to win back the WWE Championship in the main event of WrestleMania. However, Daniel was left out of the Royal Rumble match. Which led to an outpouring of voices from the WWE Universe in support of Daniel Bryan. Daniel had fought for years for a shot at the main event of WrestleMania and the WWE Universe felt that Daniel was completely ignored for the returning Batista (who went on to win the Royal Rumble).
With the WWE Universe behind his back, Daniel Bryan created a movement, the "YES!" Movement. A movement where the entire WWE Universe supported Daniel and took it to the Authority to show Daniel Bryan belongs in the main event of WrestleMania. From taking over Monday Night Raw, the Authority had no other option, only if Daniel beat the man who cost him everything at SummerSlam the year prior, Triple H.
With injuries pushing the odds away from Daniel, Daniel miraculously defeated Triple H inserting Daniel into the main event of WrestleMania. However, seeing that main event is not what the Authority wanted, Triple H did everything to ruin the match by ambushing Daniel after their match. 
But, that did not stop Daniel. With bandages and wounds covering his body he fought on. Daniel had to overcome the obstacles that got in his way over the last year to realize his dream. Randy Orton, Batista, Triple H and shoddy officiating to become champion. However, with over 70 thousand people in the Mercedes-Benz Superdome screaming YES! in unison, Daniel was able to take down the Authority and capture the WWE World Heavyweight Championship. 
The Miracle on Bourbon Street came true for Daniel Bryan. He overcame the odds, the criticism and the heartache to fight for his dream to come true in the main event of WrestleMania 30 and leave as the WWE World Heavyweight Champion.
However, Daniel's past looked to cloud his dream and turn it into a nightmare. His former tag team partner Kane had recently aligned himself with the Authority. His mission was set to try to take the WWE World Heavyweight Champion off of Daniel Bryan and return it to the Authority. However, Kane was unsuccessful at winning the Championship. However, the Authority was successful at getting the Championship off of Daniel.
Daniel had suffered a massive injury which resulted in him being forced to relinquish the WWE World Heavyweight Championship.
Daniel returned January the following year, but with a different goal in mind and that is to become Intercontinental Champion. At WrestleMania 31, Daniel entered a muti-man ladder match for the Intercontinental Championship. With the odds once again not in his favor, Daniel was able to battle off six men and climb the ladder to win the Intercontinental Championship. A year ago, Daniel ended WrestleMania on top of the world, the following, WrestleMania kicked off with Daniel holding gold and resurrecting the YES! Movement.
Daniel would go on to hold the Intercontinental Championship temporarily however because yet another injury sidelined Daniel and forced him to relinquish the Intercontinental Championship, an injury that nearly ended the YES! Movement permanently.
On the Feb. 8, 2016 edition of Monday Night Raw, Daniel Bryan shocked the world and announced his in ring retirement. After an emotional speech in front of his hometown crowd, Daniel ended the "Yes! Movement" was over and Daniel Bryan's dream ended.
Daniel would go on to become the new General Manager of SmackDown after the brand split. He would go on to be the General Manager for SmackDown for nearly two years having multiple feuds and altercations with The Miz, AJ Styles, Kevin Owens and Sami Zayn. Daniel helped SmackDown keep order and helped introduce new stars like James Ellsworth (kidding), but stars like Shinsuke Nakamura, The Usos, American Alpha and more.
However, during his tenure, Kevin Owens and Sami Zayn tried to remove the control of Daniel Bryan and Shane McMahon. After weeks of torment and frustration, yet another miracle was cast upon Daniel Bryan.
After years of seeing doctors and fighting for his dream, his dream began to fight for him. On March 20, 2018, Daniel Bryan was cleared to wrestle, and at WrestleMania 34 in New Orleans, the same place where Daniel Bryan realized his dream and won the WWE World Heavyweight Championship, made his successful return to in-ring competition alongside Shane McMahon to defeat Kevin Owens and Sami Zayn.
After WrestleMania, Daniel was set to return to active competition. He successfully overcame the odds and show that he is still one of the best in the world. Daniel Bryan conquered a huge challenge defeating the 7 ft. tall Big Cass. He also showed he still has the heart to compete as he lasted over 75 minutes in the 50-man Greatest Royal Rumble match. He would also renew his tag team partnership with Kane, but they were unsuccessful at becoming SmackDown Tag Team Champions. But, there was something bigger that Daniel needed to put to rest once and for all.
Daniel Bryan since his WWE debut has had a long, extensive off and on rivalry with The Miz. Since their first encounter in the original days in NXT. Two people who have two totally different backgrounds. On one hand, The Miz was the flashy, arrogant, former reality star who wanted respect but took shortcuts to get to the top. On the other hand, Daniel fought, scratched and clawed all to overcome being the underdog and show why he is the best wrestler on the planet.
However, it was the drive and hard-nosed mentality that forced Daniel to retire. While Miz's style did not get Miz injured and let him be on TV on a weekly basis. Each man had a deep hatred that was soon going to explode.  Which led to the infamous "Talking Smack" segment. Talking Smack was a post-show to SmackDown and it was an opportunity that allowed superstars to express their thoughts and feelings. On one of the episodes, Intercontinental Champion The Miz was a guest and Daniel let loose. Daniel said that Miz wrestled like a coward. Miz took major offense to that. Miz unleashed on Daniel. He stated that Daniel was the coward because Daniel could easily quit WWE and go back to wrestling in the independents, but he stayed in WWE. Now that Daniel was back, it was time that Daniel and finally get his hands on the man who has constantly made his life a living hell.
At SummerSlam the two went to war in an intense, back and forth matchup. Daniel seemed to be closing in on victory, but Miz's wife Maryse interfered which allowed The Miz to pick up the win. The Miz took yet another shortcut to get ahead once again, this time at Daniel's expense. The Miz and Maryse would again use underhanded tactics to defeat Daniel and his wife Brie Bella. However, Daniel would get the last laugh as he would defeat Miz at Super Showdown to become #1 contender for the WWE Championship.
Daniel would use his #1 contendership one week before Survivor Series, challenging AJ Styles for the WWE Championship. The two would have an intense back and forth match, but the ending left the WWE Universe in shock. The referee was nearly taken out thanks to a Phenomenal Forearm by AJ Styles, but with the referee's back turned, Daniel low blowed AJ Styles and then with a craze looked, hit him with the Running Knee for the pin and the win, becoming the new WWE Champion. A new Daniel Bryan was born.
Daniel Bryan would completely change himself and change the entire WWE in his image. The "YES!" Movement was dead.  Daniel threw away the old WWE Championship and unveiled his completely eco-friendly 100% hemp Championship. Daniel labeled it a symbol of excellence. Daniel was now known as not the WWE Universe's champion but now the Planet's Champion.
As the planet's champion, he would gain the partnership of Eric Rowan and the two would dominate SmackDown killing dreams, until one dream would be too much to handle.
As Champion, Daniel continued to dominate SmackDown, until a movement similar to his got support from the entire WWE Universe. 11-year veteran Kofi Kingston had scratched and clawed, all to get just one opportunity at the WWE Championship. However, authority continued to stand in his way. KofiMania continued to gain a following, which led to Kofi earning a shot at the WWE Championship at WrestleMania.
Kofi and Daniel had arguably the best match of the night, in a back and forth war in which Kofi Kingston hit the Trouble in Paradise to pin and defeat Daniel Bryan to win the WWE Championship.
Daniel after losing the Championship would begin teaming with Eric Rowan and would soon become SmackDown Tag Team Champions. After a short stint as Tag Team champions, the two would find themselves in hot water as an incident regarding Roman Reigns began backstage began swirling.
Roman Reigns for weeks was being attacked by forklifts and by vehicles, but no one seemed to know who did it. Many seemed to be pointing the finger at Rowan and Daniel Bryan. After months of investigation, it was learned that Rowan indeed was the one behind the attacks, not Daniel. The alliance between the two would then end as Rowan viciously attacked Daniel.
After months of attacks, Daniel and Roman would team up and try to take down the monstrous Rowan, but it was too much as Rowan gain the alliance of his former partner Luke Harper. After weeks of torment, opportunity came once again for Daniel.
Daniel was drafted to SmackDown during the 2019 WWE Draft. Daniel seemed to be started with a fresh start and during an interview, Daniel was asked if the "YES!" Movement was returning. But, before he could answer, out came Sami Zayn and the Intercontinental Champion Shinsuke Nakamura.
Then, another challenge came knocking for Daniel in the form of NXT Champion Adam Cole. NXT had a major part for the first time at Survivor Series. Daniel wanted to prove to the world that he is still one of the best. Although he was unsuccessful, he and Adam Cole stole the show in arguably one of the SmackDown matches in recent memory.
Daniel would find himself in a rivalry with The Fiend Bray Wyatt. Bray wants to eliminate anyone in his past that has ever wrong him. Bray saw the opportunity to bring Daniel back to the YES! Movement. The WWE Universe saw a glimpse at Survivor Series, but Daniel was unsuccessful at defeating The Fiend. The following episode of SmackDown, The Fiend abducted Daniel from in the ring. The Fiend cut off Daniel's hair. Since that moment, the WWE Universe has not seen Daniel. 
Daniel has had a rollercoaster of a ride through the 2010s. He has reached the ultimate highs and has faced rock bottom. But, through it all, Daniel continues to live his dream and be one of the best wrestlers of a generation. We saw Daniel Bryan arrive in the 2010s. What will the 2020s bring for Daniel Bryan?
From his journey through NXT, to overcoming the Authority, to overcoming injuries, retirement, and reclimbing the mountain to become champion, Daniel Bryan will go down as not only one of the best of this decade, but of all time. There are few who can enter the ring and have a stellar match with nearly anyone like Daniel Bryan. Daniel has strived and fought for everything he has earned in his career. He revolutionized this business to show that just because you are not the ideal size of a superstar, that does not mean you cannot fulfill your dreams. "Fight for your Dreams and your Dreams will Fight for You."
No. 3: Chris Jericho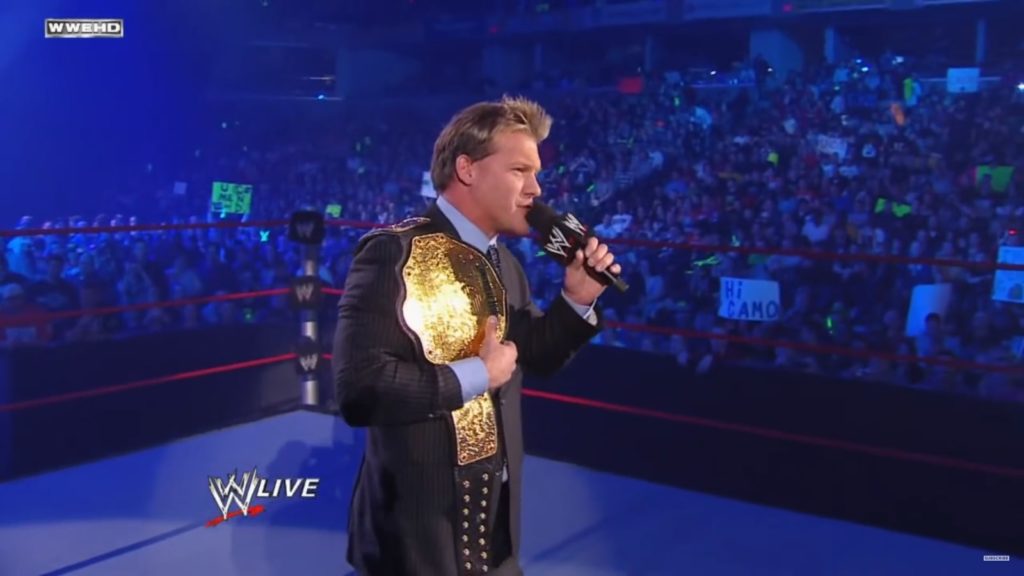 Chris Jericho, YOU JUST MADE THE LIST! The self-proclaimed Best in the World, The Master of Reinvention, Y2J, the Alpha, all phrases that can sum up arguably the greatest of all time, Chris Jericho. Chris Jericho could arguably be one of the top in both the 1990s and the 2000s, but he has done so much in this decade to continuously make sure the wrestling world revolves around him and that is why he lands on this list. He has made a lot of noise, history and has left his mark in every square inch of the world. He truly is the Best in the World at what he does and in this list, we will figure out why.
Chris Jericho coming into the 2010s, Jericho had already accomplished an incredible stat sheet. Multiple time Intercontinental Champion, World Champion, Tag Team Champion and has main-evented WrestleMania. At the beginning of the 2010s, Jericho was on the rise after losing the Unified Tag Team Championships. That is why he entered the Royal Rumble, looking to headline WrestleMania. He was a late entry and it seemed he was a lock to win; however, someone else had other things in mind.
His former tag team partner, Edge made his miraculous return and eliminated Jericho. Edge was sidelined with an injury for nearly a year prior and Jericho blamed Edge for nearly losing the Tag Team Titles. Jericho needed a new plan to reach WrestleMania.
Jericho entered the Elimination Chamber match for the World Heavyweight Championship. Jericho had his back against the wall when it came down to just him and The Undertaker. Taker seemed to be closing in on victory, but Shawn Michaels hit Undertaker with a superkick, which allowed Jericho to cover and pin Undertaker to become the new World Heavyweight Champion.
Chris Jericho was now going to WrestleMania as the World Heavyweight Champion, but he was going against the winner of the Royal Rumble, Edge. The two waged a war fitting of WrestleMania, but in the end, Jericho defeated Edge to retain the World Heavyweight Championship. But, the night was not over for Jericho. Edge would deliver a massive spear through the barricade leaving Jericho laid out, but still as World Heavyweight Champion.
The following SmackDown, Jericho gloated his win over Edge, but Edge was the one who yet again got the last laugh, as he leveled Jericho yet again with a spear, but Jericho's night was not over. Jack Swagger cashed in the Money in the Bank contract he won at WrestleMania and quickly pinned Jericho to become the new World Heavyweight Champion.
After losing the World Championship, Jericho was drafted to Monday Night Raw. He would float around on Raw before leaving WWE later that year.
Over the next year, Jericho focused his time playing and traveling with his rock band Fozzy until he made his eventual return to WWE, where we saw Jericho eyed to take down someone who called himself, the Best in the World.
In late 2011, cryptic vignettes began airing on WWE television that prompted a return of a former WWE Superstar. The WWE Universe began stirring and wondering who it might be. Which led to the first episode of Raw in 2012, the end of the world as we knew it was near.
It an ominous moment, the lights went out, a figure with a light-up jacket appeared, then after pyro, it was him, Chris Jericho. The crowd erupted because it had been nearly two years since Y2J had appeared on WWE Television. The WWE Universe was anxious at what Jericho might have to say, but Jericho went silent for weeks after his return. Which led to the return of Chris Jericho's Highlight Reel where he announced that the Royal Rumble, it was the end of the world as we knew it.
He would fall short at winning the Royal Rumble match, but his message would become loud and clear. Jericho would eye one person, the superstar that labeled himself the Best in the World, WWE Champion CM Punk.
CM Punk was an outcast in WWE, but he honed his craft in the ring to prove to the world that he is the best; however, Jericho felt CM Punk had earned it. Jericho felt that he has done everything and had beaten every legend in route to becoming the Best in the World. The two would eventually collide at WrestleMania 28 for the WWE Championship. The two waged war in a match worthy of figuring out who the best in the world truly is. Jericho would fall short of defeating Punk at WrestleMania and their rematch at Extreme Rules, but Jericho's proved to the world that he can still go at a main event level.
After an incident in Brazil, Jericho returned and set his focus on Money in the Bank winner Dolph Ziggler. It was old school versus new school. Dolph felt Jericho had lost his touch in the ring. He felt he was destined to be the future of WWE, while Jericho is there just to lose big matches. Jericho would get his revenge on Ziggler by beating him at SummerSlam. But, when Ziggler put his Money in the Bank contract and Jericho put his WWE Contract on the line, Jericho lost and would leave WWE once again.
Jericho would return at the Royal Rumble the following year where he would get revenge on Ziggler by eliminating him from the Royal Rumble match. Jericho was gaining momentum back heading towards WrestleMania, but a young up-and-comer seemed to be eyeing Jericho's attention, Fandango.
Fandango would feud with Jericho all the way to WrestleMania where Fandango would pull a major upset on Jericho. But, Jericho got his revenge back by defeating Fandango at Extreme Rules.  He would continue to have smaller feuds with Ryback, Curtis Axel and CM Punk, but there seemed to be no definitive focus with Jericho in WWE. Jericho eventually left WWE once again in November of 2013.
Jericho returned in the middle of 2014 and began feuding with Bray Wyatt and the Wyatt Family. He then spent the rest of 2014 wrestling sporadically with the lights of Randy Orton and Bray Wyatt. He would have a new role however within WWE over the next year.
Jericho would become the host of the revived Tough Enough series. Jericho would also wrestle for WWE specials around the world like Beast in the East in Tokyo, Japan. He wrestled for a one time deal, teaming with Roman Reigns and Dean Ambrose to take on the Wyatt Family at Night of Champions 2015.
Jericho would return once again to WWE in 2016. He entered the 2016 Royal Rumble match for the WWE Championship and lasted over 50 minutes. After the Royal Rumble, he formed a short term partnership with WWE's newest signee, AJ Styles. This seemed to the WWE Universe, a match made in heaven. But, after a loss, Jericho viciously attacked AJ Styles. The two would trade verbal jabs and attacks on each other, culminating at WrestleMania 32. The two waged a back and forth battle where Jericho was able to defeat AJ Styles. Jericho won at WrestleMania for the first time since 2010 (6 years). The next night however, Jericho was unsuccessful in becoming #1 contender for the WWE World Heavyweight Champion.
Jericho would turn his focus to Dean Ambrose. After Ambrose took over Jericho's Highlight Reel and formed the new show entitled The Ambrose Asylum, Jericho began changing who he was. Jericho has been known for his arrogance, but he began becoming more underhanded and started wearing high-dollar scarves.
The two would continue to throw shots at one another like Jericho destroying Ambrose's potted plant Mitch and Ambrose destroying Jericho's light-up jacket. Their rivalry culminated at Extreme Rules inside an Asylum Match, which is a Steel Cage surrounded with weapons. The hellacious battle ended with Jericho getting slammed into a pile of thumbtacks and getting hit with the Dirty Deeds.
Jericho was then drafted to Monday Night Raw in the 2016 WWE Draft. On Raw, he would begin a partnership with Kevin Owens. The two would begin feuding with Enzo & Big Cass where at SummerSlam, Owens & Jericho would pick up a win. The win would also get a lucky turn of events. As mentioned earlier, Kevin Owens would win the WWE Universal Championship after an unfortunate injury to Finn Balor forced him to relinquish the Championship.
Owens & Jericho's relationship was mentioned earlier in this Top 10, but this partnership gave the wrestling world: the List of Jericho, the love for scarves, and told the entire WWE Universe that we are a bunch of "Stupid Idiots."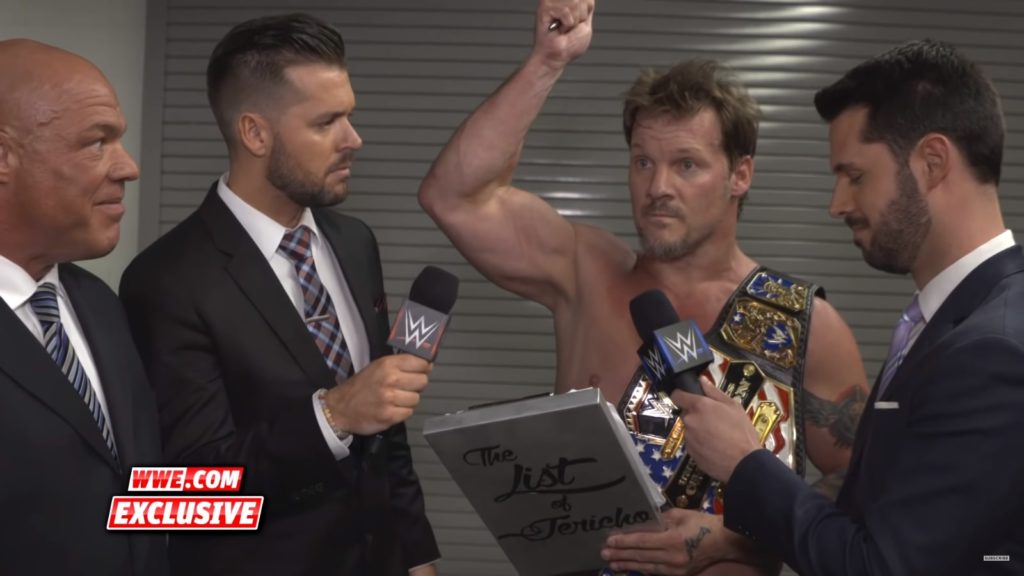 After the separation between Owens & Jericho, Jericho would feud with Owens over the United States Championship. The two moved to SmackDown where Jericho would ultimately fall to Owens.
After a few sporadic appearances, Jericho left WWE. Jericho would take a hiatus from professional wrestling until he would shock the world and break the internet.
Chris Jericho made waves when he traveled to New Japan Professional Wrestling to challenge IWGP United States Champion Kenny Omega to a match at Wrestle Kingdom XII. The dream match between Alpha & Omega was one of the most talked-about matches in years because it was Jericho's first match outside of WWE in nearly two decades. Omega would defeat Jericho, but the match was Jericho's first five-star-rated match in his career.
After losing to Omega, Jericho turned his attention to IWGP Intercontinental Champion Tatsuya Naito. Jericho would continue attacking Naito all the way to Dominion where Jericho would defeat Naito to become IWGP Intercontinental Champion. Jericho would also change his persona. He began showing a more evil persona. A more dangerous and sadistic persona inhabited the new Chris Jericho.
Jericho would lose the IWGP Intercontinental Championship to Naito the following year at Wrestle Kingdom 13. After losing the Championship, he would make more appearances in Japan, including a dream match against Kazuchika Okada for the IWGP Heavyweight Championship and a match against Hiroshi Tanahashi.
Jericho's return to Japan was certainly special not only to himself to show that he can still go with the best professional wrestling has to offer. It also was special to wrestling fans, getting the opportunity to see these dream matches come to life.
After Japan, Jericho made appearances all over the world, including disguising himself to attack Kenny Omega at All-In and even hosting his own cruise, the "Rock 'N' Wrestling Rager." Jericho finally had the chance to show why he truly is the best in the world when his next signing helped put a new upstart promotion on the map.
Jericho became one of the first stars to sign with the new promotion, AEW(All Elite Wrestling). Since signing with AEW, Jericho was able to give instant credibility to the promotion and gave Jericho a chance to finally be the top star of a promotion he was always destined to be.
Jericho would main event the very first AEW show, Double or Nothing where he would defeat Kenny Omega to earn a shot at becoming the first AEW World Champion. Jericho would then go on to defeat "Hangman" Adam Page at All-Out to become the first-ever AEW World Champion.
Jericho was now the face of AEW. On the first episode of AEW Dynamite, he would create the Inner Circle to ensure he remains the AEW World Champion. The Inner Circle includes Santana & Ortiz, Sammy Guevara, and Jack Hager (F.K.A Jack Swagger in WWE). The Inner Circle defended Jericho, but Jericho was still able to stand on his own two feet.
Jericho defeated Cody Rhodes at AEW Full Gear when MJF (Maxwell Jacob Friedman) threw in the towel. As of this point, he is still AEW World Champion, oh I mean LeChampion of AEW. Jericho being apart of AEW not only is beneficial for the promotion in building for the future of professional wrestling but finally showing that at age 49, Chirs Jericho is still one of, if not the best wrestler in the world today.
What is there left to say about Chris Jericho. Chris Jericho is arguably the greatest to ever lace a set of boots. He is the master of reinvention. You never know what Jericho will do next. But you know that when Chris Jericho is on television or in the ring, you better get a Little Bit of the Bubbly and watch the best in the world do what he does best.
No. 2: Kazuchika Okada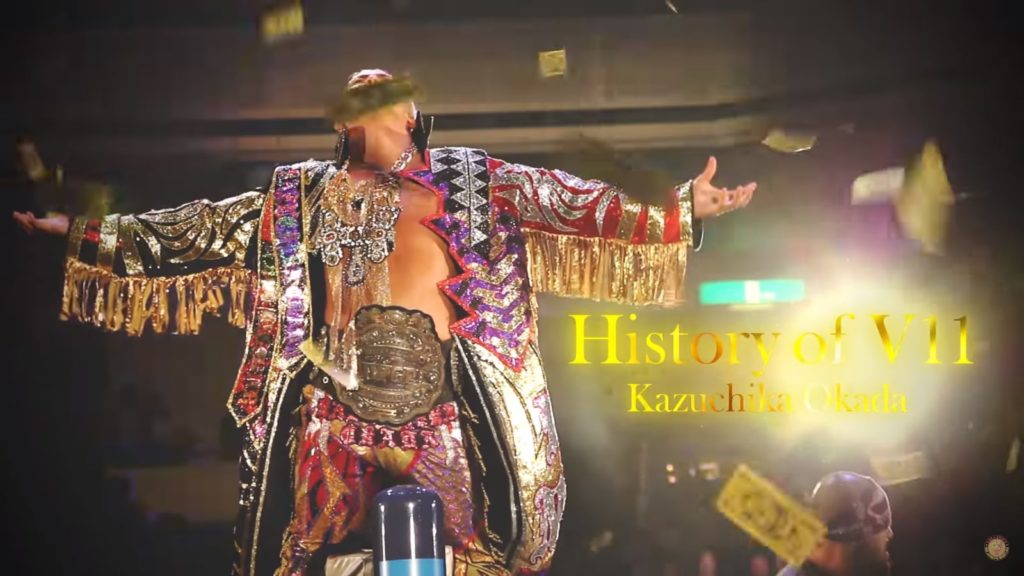 One of the youngest, most talented wrestlers began the 2010s on a rocky road. But, that rocky road began to pave itself out and lead him into becoming one of the greatest wrestlers of a generation, I am talking of course about the "Rainmaker" Kazuchika Okada. Over the past decade, Okada has grown into becoming the face of New Japan Pro Wrestling and helping grow the promotion to the level it is at today. His talent in the ring has connected with fans from all around the world and has left them in amazement with highly rated matches against some of today's top wrestlers. Let us dive into the story of the 2010s and how Okada became the Rainmaker and became one of the greatest wrestlers of a generation.
Okada's 2010's began not in New Japan, but in North America traveling through promotions in Mexico and the United States. He wrestled in promotions all throughout North America including TNA (Total Nonstop Action) Wrestling. 
At the end of 2010, he made his way back to New Japan Pro Wrestling where he made sporadic appearances before returning back to North America but heading into 2012, Okada was ready to change the world and make an impact.
At Wrestle Kingdom VI, Okada returned to New Japan, debuting his new persona, the Rainmaker. It was a combination of everything he had learned in his career in professional wrestling. The more determined and more dangerous Okada made his presence known after defeating Yoshi Hashi in short work. However, Okada's night was not over. As mentioned earlier in this top 10, Okada set his eyes on the Ace of New Japan, Hiroshi Tanahashi.
Okada aligned himself in the group known as Chaos where he gained the mentorship of Gedo. Okada began showing his arrogance which was heavily influenced by Gedo. Gedo helped push the threat and potential of Okada onto Tanahashi to make the match official for The New Beginning for the IWGP Heavyweight Championship. Okada would shock the world and defeat Tanahashi to become the new IWGP Heavyweight Championship.
His first reign as IWGP Champion was successful with two successful title defenses, but he would eventually lose the championship back to Tanahashi.
Okada would then focus his sights on winning the G1 Climax tournament. He would fight through the gruesome tournament and become the youngest wrestler to ever win the G1 Climax. He would take his opportunity at Wrestle Kingdom and defend it against all comers. But, he knew the significance of getting another shot at Hiroshi Tanahashi. But, at Wrestle Kingdom VII, Okada was unsuccessful, but Chaos leader Shinsuke Nakamura was successful in his IWGP Intercontinental Championship defense. There seemed to be a power struggle at the top of Chaos.
Okada and Nakamura both were casting their dominance once again when Okada reclaimed the IWGP Heavyweight Championship. Okada would however not get to main event Wrestle Kingdom VIII as IWGP Heavyweight Champion due to a fan vote that awarded the main event to the Nakamura & Tanahashi bout for the IWGP Intercontinental Championship. Okada would have yet another successful reign as champion, where he would successfully defend the Championship eight times, including a victory over Tanahashi and solidified himself as New Japan's new "Ace." Okada would eventually lose the IWGP Heavyweight Championship to the company's newest signee, AJ Styles.
Over the coming months, Okada seemed determined to chase back down the IWGP Heavyweight Championship. Okada would run through the G1 Climax once again by winning his block with a record eight wins. This led to a bout between himself and Chaos partner Shinsuke Nakamura in which Okada would once again win. He would earn another shot at the IWGP Heavyweight Championship at Wrestle Kingdom IX. But, yet again, Okada was unsuccessful, losing his main event bout to Hiroshi Tanahashi. The loss would affect Okada for the foreseeable future.
Okada's loss at Wrestle Kingdom would enter an extensive losing streak to Bullet Club member, Bad Luck Fale. But, after successfully defeating Fale, Okada set his eyes back on winning back the IWGP Heavyweight Championship.
Okada would finally defeat AJ Styles to win the IWGP Heavyweight Championship for the third time. 
Okada would begin his reign by finally earning a successful title defense against Hiroshi Tanahashi at Wrestle Kingdom X. However, Okada would lose the IWGP Championship to Tetsuya Naito. Okada would win it back however not long after. Okada's fourth title reign would be the reign that took Okada from "Ace" to legendary.
Okada broke record after record as IWGP Heavyweight Champion. Records broken were: single reign length (720 days), combined days (1,516+ days), and title defenses (12). Okada, during his record-breaking reign, defeated the likes of Tanahashi, Zack Sabre Jr., Tetsuya Naito, Minoru Suzuki, Cody Rhodes and Kenny Omega. Okada was getting recognition from the entire world. However, in defense 13, Okada was defeated in a 65 minute Two out of Three Falls match to Omega. The IWGP Heavyweight Championship was everything to Okada. Losing the Championship was unknown to the professional wrestling world including Okada.
Okada began to change himself after losing the title. He seemed to be in a lost state of mind and began masking his true feelings since losing the IWGP Championship. He cut ties with long-time friend and manager Gedo. However, after a match between Okada and Tanahashi, Chaos member Jay White attacked both Tanahashi and Okada. Gedo came to the ring and seemed to come to the aid of Okada. However, Gedo attacked Okada from behind with a steel chair. There was a new era on the horizon.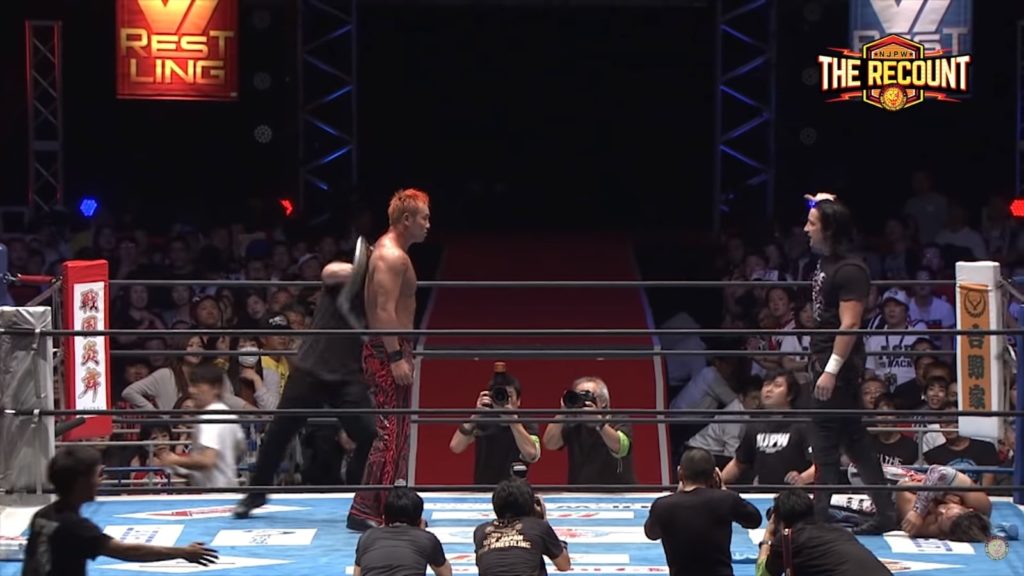 Jay White & Gedo made life for Okada extremely difficult. Especially when the two aligned themselves with Bullet Club. This torment led to their eventual clash at Wrestle Kingdom 13. At Wrestle Kingdom 13, Okada resurrected his "Rainmaker" persona and sought out for revenge on Jay White & Gedo. However, Okada was unsuccessful at defeating White.
Okada sought out to continue his revenge and reclaiming the IWGP Heavyweight Championship. Okada won his opportunity by winning the New Japan Cup. He won his opportunity at the IWGP Heavyweight Championship which was held at the time by Jay White. The two clashed in the main event of a New Japan/Ring of Honor SuperShow at Madison Square Garden. Okada would defeat White to become a five-time IWGP Heavyweight Championship. This was a monumental win on many levels because this was the first time the IWGP Heavyweight Championship changed hands on American soil during the biggest weekend in professional wrestling. New Japan's top star reclaimed the top prize in the World's Most Famous Arena.
Okada's fifth reign is ongoing as he has successfully defended the Championship against Sanada, Minoru Suzuki and Chris Jericho. Okada in this decade has risen to the top to become Japan's #1 star.
What hasn't Okada done in the 2010's? Multiple match of the year candidates and winners, five IWGP Heavyweight Championship reigns, including breaking the record of single reign and combined days reign, multiple Wrestle Kingdom main events, two G1 Climax wins, and two New Japan Cup wins, Okada truly has done it all in just this decade. Having a stat sheet like cements his spot on this list, but just not enough to land on the top of the list.
No. 1: AJ Styles
It is now time to crown the #1 wrestler of the 2010s. Someone who has changed the world of professional wrestling on a global level. Someone who changed the mold of being called legendary in professional wrestling. Someone who climbed to the top of not one, not two but three top promotions around the world.
There could only be one, the one aptly named The Phenomenal One, AJ Styles. Styles continued to leave the world amazed and sometimes shocked everywhere he wrestled. So, what makes Styles the greatest wrestler of the 2010s? Let's take a journey back in time to relive his rise to superstardom.
Styles' 2010 began on top as the TNA World Heavyweight Champion. AJ had always been a fighting champion, but entering the 2010's, TNA was changing. TNA had signed wrestling legends: Hulk Hogan, Ric Flair and Eric Bischoff. One of which, Ric Flair took aim to bring AJ under his wing and make him the next Nature Boy.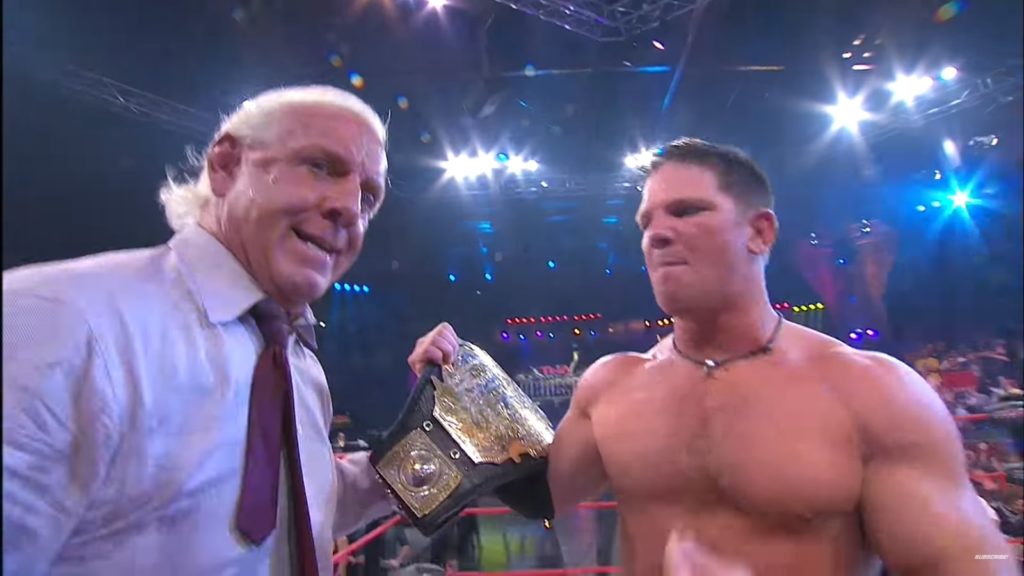 Styles as TNA World Champion, he would go on to successfully defend against the lights of Abyss, Samoa Joe, Kurt Angle and D'Angelo Dinero. He would eventually lose the TNA World Championship to Rob Van Dam on an episode of TNA IMPACT! AJ's reign lasted a then-record 211 days.
After losing the TNA World Championship, AJ went on a losing streak. He would go on a losing streak until Ric Flair was able to assemble a new faction called Fortune. Fortune was AJ, Frankie Kazarian, James Storm, Desmond Wolfe, and Bobby Roode. Ric Flair gathered these men in order to try to create the new Four Horsemen.
With Fortune, AJ went on to win the TNA Television Championship, becoming the first Grand Slam Champion in TNA history. AJ would continue to assist Fortune on their feud with EV 2.0 (ECW Legends). During Fortune's rivalry, Fortune aligned themselves with Immortal who was led by Hulk Hogan and Eric Bischoff. 
The partnership was powerful when it lasted, but AJ & Fortune split away from Immortal. Immortal and Fortune would collide on multiple occasions until it finally culminated at Lockdown which Fortune was able to defeat Immortal thanks to the return of AJ Styles.
After returning, AJ began feuding with Tommy Dreamer and Bully Ray trying to save his job in TNA. AJ would defeat Dreamer and save his job. However, AJ was unsuccessful at defeating Bully Ray at Slammiversary in a Last Man Standing match. After feuding with Bully Ray, AJ's focus turned to Christopher Daniels. These two have a storied past as tag partners and as rivals. After a hellacious match at Destination X, AJ continued to defeat Daniels, which led Daniels to seemingly end the two's on-screen friendship.
AJ would then focus his attention on regaining the TNA World Championship. AJ was unsuccessful at defeating Bobby Roode and becoming TNA World Champion once again.
AJ would then begin to team with Kazarian who were the last two members of Fortune. However, Kazarian turned his back on AJ and aligned himself with Christopher Daniels. It was at this moment that completely changed the presentation and attitude of AJ Styles.
Over the next weeks, AJ continuously was being blackmailed by a secret that Daniels & Kazarian was holding on to. It turned out that Daniels & Kazarian secured photos of AJ and then TNA President Dixie Carter together and it assumed the two were having an affair. It turned out the two were helping a person named Claire Lynch. She was an addict. However, once Kaz & Daniels thought their plan had backfired, it turned out that Claire was pregnant. Daniels & Kaz would go on stating that AJ was the father of the child.
For weeks Kaz, Daniels & Claire made AJ's life miserable. Only to turn out, AJ was never the father and Claire was never pregnant. It was all a plan created by Kaz & Daniels. But, it was this storyline that changed AJ.
AJ began to show a darker, mysterious and rugged attitude. AJ stated that his motives and actions are now on his terms. He began growing a beard, growing his hair out, a complete transformation from the AJ Styles fans were known to see. He would return to TNA as a heel with a new wrestling style, a new theme, new look and a painful new submission finisher the Calf Killer. His new attitude caught the eye of the faction that was dominating TNA, Aces & Eights. However, AJ rejected them and declared himself a lone wolf.
AJ would then focus his attention on becoming TNA World Champion once again. He would compete in and win the Bound for Glory Series to become the #1 contender. However, after winning the Bound for Glory Series, AJ would state that he was no longer under contract with TNA. Dixie Carter would attempt to throw obstacles in the way of AJ from becoming World Champion. However, AJ would overcome the odds and would climb the mountain to become TNA World Champion defeating Bully Ray.
Dixie would attempt to resign the new World Champion, but AJ would decline. AJ would go on to defend the TNA World Championship around the world for different promotions. Dixie Carter would crown Magnus the new World Champion after AJ's departure. AJ would return to face Magnus in a winner take all, which AJ lost. This match would be AJ's last match in TNA.
AJ was apart of TNA since they opened their doors in 2002. He won every title TNA had to offer and he helped create and solidify the X-Division. AJ will go down as arguably the greatest wrestler in TNA history. His high flying abilities, his natural charisma and his legendary feuds, AJ left his mark on building the foundation of what is now Impact Wrestling.
AJ was now a hot commodity in the wrestling world. One of the best wrestlers in the world has the world at his hands because every wrestling promotion wanted Styles. AJ would go back to the independent scene where he would wrestle for promotions all around the world The return included a return to Japan where on his first night, joined and became the new leader of Bullet Club. The joining of Bullet Club led AJ to become the IWGP Heavyweight Champion twice.
While in Japan, AJ would have what many consider the best matches of all time with the names of the aforementioned Okada, Hiroshi Tanahashi, Shinsuke Nakamura, Kota Ibushi and many others. However, after his bout with Shinsuke Nakamura, rumors began swirling about AJ leaving Japan. Kenny Omega heard about that and saw an opportunity to seize control. Omega and Bullet Club would attack AJ and exile him from Bullet Club. What was next for AJ Styles?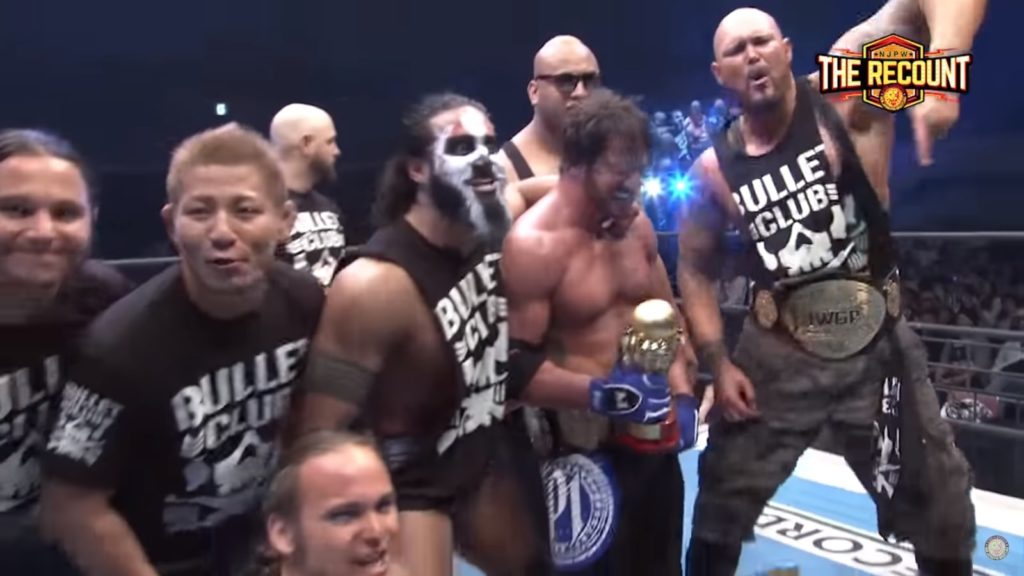 On Jan. 24, 2016, Orlando, Florida, in the Royal Rumble match for the WWE Championship, standing in the ring is the current WWE Champion Roman Reigns and the seconds trickle down all the way to zero for the third entrant. With the crowd's anticipation at an all-time high, a mysterious song begins playing and words begin to show up on the titantron stating "I AM" and once the word "PHENOMENAL appeared, the crowd exploded. AJ Styles has made his way to WWE.
The man that no one expected to ever step in WWE was now in the ring, face-to-face with Roman Reigns battling in the Royal Rumble match for the WWE Championship. This moment will go down as one of the greatest moments not only in Royal Rumble history, but in WWE history.
AJ was unsuccessful at winning the Royal Rumble, but the world was buzzing because AJ Styles was in WWE. AJ's first official match in WWE was with Chris Jericho the following night on Raw  where AJ would win. The two would form a team called Y2AJ. The partnership however would be temporary and would lead to a match at WrestleMania 32 where Jericho would win. 
The night after WrestleMania, AJ would win a fatal-four way to become the new #1 contender for the WWE Championship. AJ and Roman would battle for months. The feud evolved when Karl Anderson & Luke Gallows made their way to WWE. After a pair of unsuccessful bouts against Roman Reigns, AJ turned his focus to yet another top challenge, arguably the greatest of all time, John Cena. 
The feud began after AJ aligned himself with Anderson & Gallows when the trio beat down John Cena. For weeks, #BeatUpJohnCena trended worldwide, which led to their one-on-one match at Money in the Bank. This match had a WrestleMania type feel. Two of the best in the business squaring off for the first time ever. The two waged war, pulling out all the stops. With the help of Gallows & Anderson, AJ Styles was able to defeat John Cena. AJ would then defeat John Cena, on his own, at SummerSlam. AJ's stock was at an all-time high.
AJ was drafted to SmackDown after the 2016 WWE Draft. AJ vowed to make SmackDown that AJ Styles built. He would quickly make an impact. Not only did he defeat John Cena, but he would also go on to defeat Dean Ambrose at Backlash to win the WWE Championship. AJ Styles became the second person to ever win the WWE, TNA and IWGP Heavyweight Championship (Kurt Angle).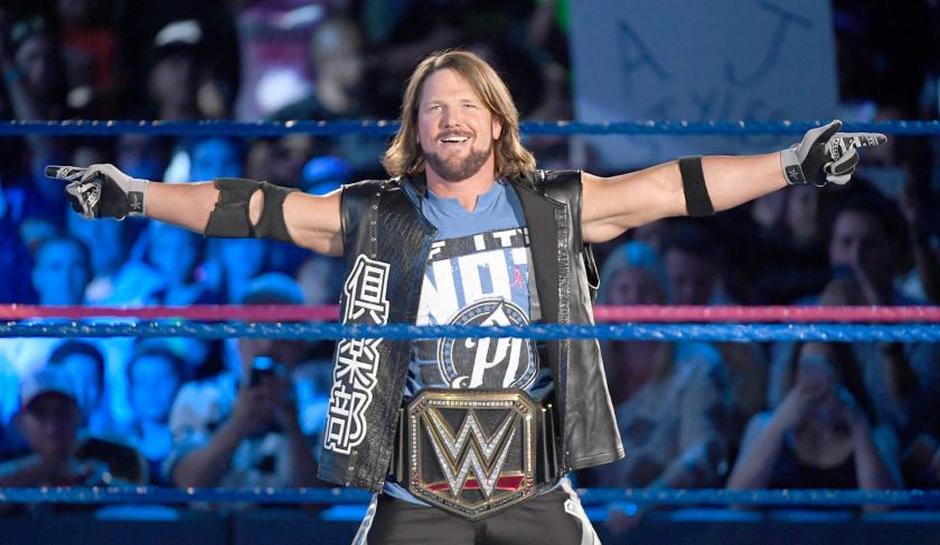 AJ Styles put himself in an elite group of men because how many people can say they have won the top prize in three of the top wrestling promotions in the world. AJ would hold onto the WWE Championship until the Royal Rumble where he would lose it to John Cena in an instant classic. This would be the match where John Cena would win his 16th World Championship.
After AJ was unsuccessful at reclaiming the Championship inside the Elimination Chamber, AJ would focus his attention on SmackDown Commissioner Shane McMahon. AJ felt disrespected by the people in charge of SmackDown. He felt he was being overlooked for a match at WrestleMania. The guy that helped build SmackDown was being left off the biggest show of the year. After brutalizing Shane McMahon, Shane made it official. The two squared off at WrestleMania 33 where AJ picked up the win (AJ's first WrestleMania win). The following SmackDown, AJ and Shane would shake hands and AJ would turn face in the process.
After WrestleMania, AJ would become the #1 contender for the United States Championship. AJ was unsuccessful at his first attempt. However, at an event at Madison Square Garden, AJ would defeat Kevin Owens to become United States Champion. AJ would lose the Championship controversially at Battleground back to Kevin Owens. However, on the following SmackDown, AJ would win back the United States Championship in a triple threat match against Kevin Owens and Chris Jericho.
AJ would resurrect the United States Championship Open Challenge. Tye Dillenger became the first to challenge, but Baron Corbin interfered. Which led to a triple threat match where Baron Corbin defeated AJ and Tye to become United States Champion.
After losing the United States Championship, he turned his attention at winning back the WWE Championship. On a SmackDown from England, AJ would defeat Jinder Mahal to become the new WWE Champion. This was the first time the WWE Championship changed hands outside of North America. This would begin an historic reign as WWE Champion.
AJ would hold onto the WWE Championship for 371 days. He would face and defeat foes who challenged like Shinsuke Nakamura, Sami Zayn and Kevin Owens, Samoa Joe, John Cena, Baron Corbin, Dolph Ziggler and Rusev. He faced all comers, but stood tall each time on top of the world as WWE Champion. But, the historic reign had to come to an end.
On an episode of SmackDown, AJ defended the WWE Championship against Daniel Bryan. A once mutual respect for one another disappeared when Daniel turned his back on the WWE Universe. Daniel low blowed AJ and stole the WWE Championship from his grasp.
Daniel and AJ feuded for the WWE Championship all the way to the Royal Rumble where AJ was unsuccessful at reclaiming the WWE Championship. AJ was again unsuccessful at reclaiming the Championship inside the Elimination Chamber. However, AJ became a target by someone with the three most dangerous letters in Sports Entertainment.
AJ's next rivalry came in the form of Randy Orton. AJ since being on SmackDown had always stated that SmackDown was the house that he built. Randy believed SmackDown was built long before AJ ever stepped foot in WWE. For weeks, the two went back and forth by sending messages and mind games. The feud culminated at WrestleMania where AJ defeated Randy.
After WrestleMania, AJ moved to Raw due to the Superstar Shakeup. His first target was the Universal Champion Seth Rollins. AJ and Seth have a long history outside of WWE and seeing the two collide for the first time in WWE was a must see match. Seth won the match at Money in the Bank, but something begin changing about AJ.
AJ begin having a friendly rivalry with United States Champion Ricochet. Ricochet defeated AJ on an episode of Raw for the United States Championship. However, after the match, AJ reunited with Gallows & Anderson and the trio beat down Ricochet. The influence of Gallows & Anderson led AJ to the United States Championship at Extreme Rules.
Now named The O.C. (Original Club), eliminated any adversaries in their path. Gallows & Anderson would win the Raw Tag Team Championships and the Tag Team World Cup. While AJ would hold onto the United States Championship for 134 days, losing it to Rey Mysterio.
The 2010's were certainly phenomenal for AJ Styles. From the beginning, AJ was as a World Champion for one promotion and ending the decade as one of the top stars in WWE. No one ever would have thought that the face of TNA for nearly a decade would go to NJPW and become IWGP World Champion twice. Then, in a move that shocked the entire world, AJ would go to WWE an become a two-time WWE Champion and three-time United States Champion.
AJ in the 2010's also faced and defeated some of the biggest names that professional wrestling has to offer like: Kurt Angle, Kazuchika Okada, Hiroshi Tanahashi, Chris Jericho, Kevin Owens, Shinsuke Nakamura, Daniel Bryan, Samoa Joe, Randy Orton, John Cena and more. AJ to his record has had multiple matches of the year, match of the year candidates, and wrestler of the year awards. AJ Styles is truly phenomenal and there is no other way to end this list.
2019: A Year to Remember
The 2010s was a decade to remember. And what a fitting way to end it with a year that completely changed the business. From the very first day and the birth of All Elite Wrestling, it helped give even more popularity for New Japan Pro Wrestling and helped launch the resurrection to mainstream of the NWA and Impact Wrestling.
Not including the rise of NXT as a legit third brand that can stand toe-to-toe with Raw and SmackDown. The major deal from Fox that brought to primetime television on Friday nights. 2019 gave wrestling fans have been clamoring for after years of waiting, change.
Wrestling is great because of the variety it can bring. Now there is variety at the fingertip of wrestling fans all around the world.  What a time to be a wrestling fan again. With the 2010s drawing near, it is now time to say goodbye for now to the Unpopular Opinion and watch and love once again professional wrestling heading into the new decade.
In ten years, who will grace the next top 10? Where will wrestling be in ten years? What moments are going to have a lasting impact that changes professional wrestling forever? We will have to wait and see in the next ten years.
David Jacobus
Staff Writer