We can all breathe easy now, My Chemical Romance has officially confirmed their reunion with the announcement of a concert scheduled for Dec. 20, 2019 and a new line of merch.

The New Jersey band had been on a hiatus since Mar. 22, 2013, with no sign of a reunion until Halloween Day 2019.

Other than one show and some new apparel, not much information been verified as to what is in store for the MCRmy.

What we do know is that tickets for this show sold out within the first 15 minutes of going live and that their new logo seems very cryptic.

While we wait for further updates, here are four other bands from the 00's rock/pop-punk scene that have confirmed some form of a comeback.
Motion City Soundtrack

Motion City Soundtrack technically formed in 1997 but really gained traction in 2005 with the release of their album "Commit This to Memory."

Altogether this Minnesota band published six studio albums, five EPs and one live album before calling it quits in 2016.

After three years of each member of Motion City Soundtrack pursuing other interests, they announced a new U.S. tour starting this January called the "Don't Call It a Comeback 2020" Tour. The band has yet to announce any other news regarding their reunion.
Related Articles:
We Are the In Crowd

We Are the In Crowd was around for about seven years and were able to release a couple of LPs.

WATIC stood out in the rock scene because of their unique sound of utilizing both female and male vocals.

Lead vocalist Taylor Jardine announced the band's hiatus in 2016 and the beginning of a new musical project called SAINTE.

In 2019, We Are the In Crowd hinted at a reunion on their Twitter and officially confirmed that they would be playing at Slam Dunk Fest in May 2020.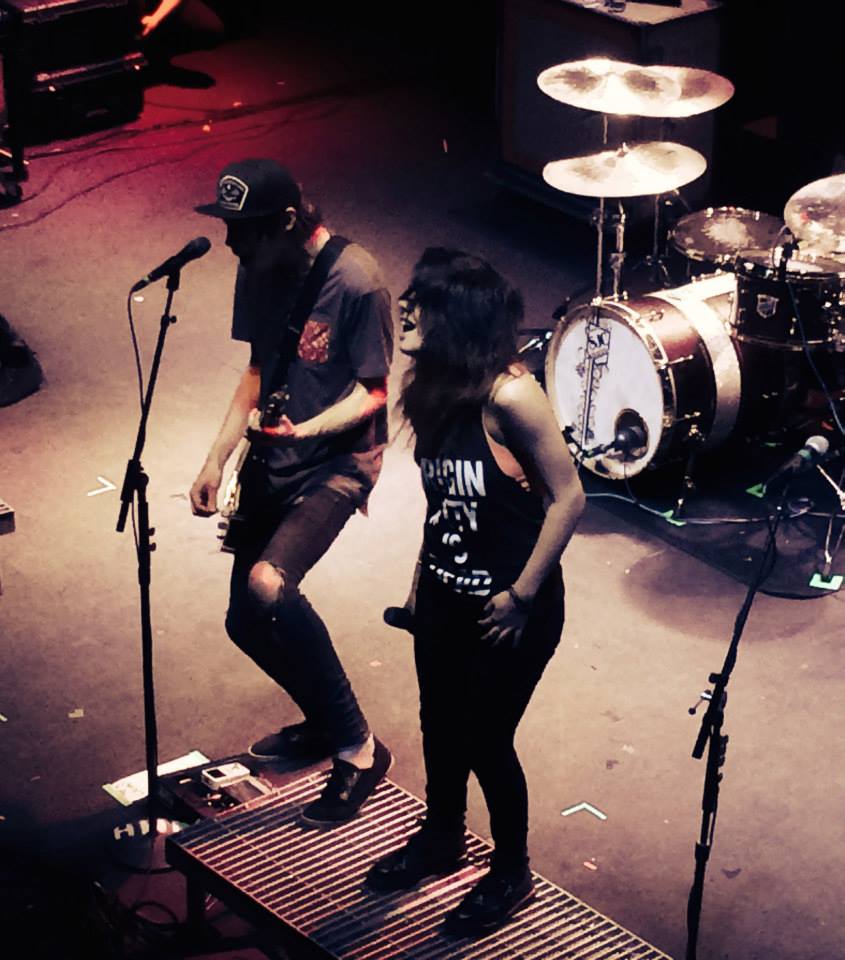 Go Radio

Jason Lancaster formed the band Go Radio shortly after his departure from Mayday Parade in April 2007.

They toured alongside bands like The Red Jumpsuit Apparatus and A Day to Remember and also played Van's Warped Tour in 2011 and 2013.

Go Radio announced their breakup shortly after playing their last show with Warped Tour in 2013.

In the band's six-year life span, they released two full-length albums, two EPs and two singles.

After some solo work and other projects, the band announced a reunion Sept. 29 2019, saying that they have already started working on new music.
Hey Monday

Hey Monday is a band that existed for a short time but managed to leave a lasting impression within the underground pop-punk scene.

Forming in 2008, this band lasted for three years and released the classic album "Hold On Tight" before going on a hiatus.

Lead vocalist, Cassidy Pope went on to win the third season of "The Voice" and launched a solo career in country music.

Hey Monday posted to their Facebook page in October 2019 that revealed the band would be reunited for a show Nov. 25, 2019.
Jerrod Boitse
Social Media Coordinator