Starting this week, we start the slow, precipitous climb towards the best holiday of the year. That one true, brilliant day of the year when everything seems genuinely right with the world.
No, I'm not referring to that Germanic/Anglo-Saxon inspired religious celebration, a light-filled observance to fill the darkest days of the year with light.
I am instead talking about the Celtic-infused, Samhain, the Mexican "Dias De La Muertos," Ancient Egypt's "Feast of Ghosts"—that one day of the year where the dark is allowed out, at dusk, to begin the slow decline into the dead part of the year.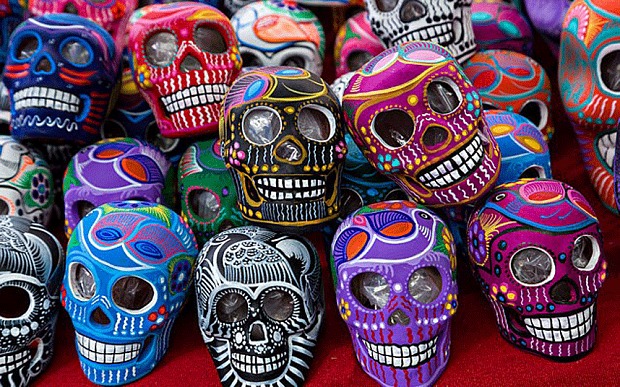 Yes, I'm talking about Halloween. You see, starting this week we are officially twenty-five weeks from Halloween, and as part of an ongoing series for The Clarion, I wanted to share with you a list of some of the best, forgotten, beloved, frightening horror films to ever be set to celluloid as a way of celebrating the best holiday the year has to offer and as a countdown to that holiest of holidays.
On top of that, I'll provide my take on each film and some background info, and who knows, maybe as this evolves I'll provide breakdowns of each film's best moments. But the intent of this will be to provide you, fellow Halloween fans, with a half a year's worth of movies to get you ready and to make every day feel like Halloween.
Starting off, I'll open up with one of my favorites and one of the more popular horror films in the entire genre's pantheon, but don't worry, I fully intend to write about the obscure and unknown films. I just feel like, starting out, I'll ease us all in with a well-known fright-filled film.
As stated, it's one of my favorites, and most likely, it is a favorite among a large portion of fellow horror enthusiasts—in fact I once had a friend defend it as one of the best films of all-time, something that is preposterous, but it speaks at least to the level of the film.
The film in question, well, it is quite possibly the most well-known, most beloved adaptations of one of horror fiction's most famous raconteurs: "The Shining."
Released in 1980, "The Shining" was famously hated by Stephen King, whose book the film is based on. Directed by famed American born, British import, Stanley Kubrick—master filmmaker with credits including a Nabokov adaptation in "Lolita," the genesis for the modern science fiction film, penned by a legend in the genre in Arthur C. Clarke's "2001: A Space Odyssey," and one of the most memorable syntaxes in film, in the quasi-gibberish of the Droogs of "A Clockwork Orange."
In other words, Kubrick's career, to this point, was nearly perfect, and I didn't even include some of his best work from the late '50s and early '60s, not to mention one of the most splendidly photographed films ever in "Barry Lyndon."
All that withstanding, the Kubrick adaptation, "The Shining," was hated by the story's original creator—once saying it was, "like a big, beautiful Cadillac, with nothing inside of it."
In other words, King felt that Kubrick's notoriously cold demeanor had ripped the still-beating heart that's typically made King's work so appealing to so many audiences.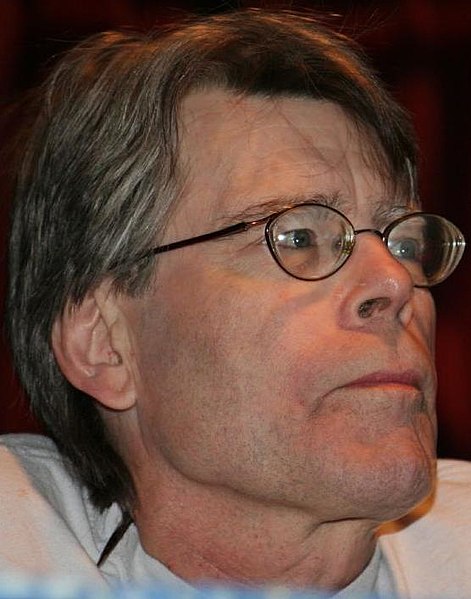 On top of that, Kubrick's film, was nominated for two Razzies (short for Golden Raspberry Awards, a yearly award show given to the perceived worst films in a given year), one for his direction and one for Shelly Duvall's acting.
It's a little-known fact that, despite the film's gargantuan reputation as a horror staple, it was critically panned at the time of its release and seen as a glaring blemish in the director's until then stellar career.
Despite its initial pallid response, the film has grown into one of the genre's most beloved and most classic examples of the artistic capacity inherent within its class, sitting alongside some of the earliest examples of the genre, found in the German Expressionist "Nosferatu" and "The Cabinet of Dr. Caligari," and stretching to modern day pastiche in former funnyman, Jordan Peele's "Get Out" and the Ari Aster skin-peeler in "Hereditary."
Kubrick's King adaptation has proved that much like many a great film, the greatness of a story is in its endurance, and how it faces the ever-changing cultural upheavals in the genre and in the medium—a truly great story grows and blossoms like the finest of wines.
That's it for this week's film. Next week we'll dip further back in time to explore a film that pushed the genre into the realm of "high-art," a film directed by a one-time cinematographer who frames his film with a painter's eye. Don't look away now, we're getting closer with each week.
Richard Foltz
Reporter