The 1850s farmhouse located at 4940 Chambersburg Rd in Huber Heights is now home to The City Coffeehouse, owned by both Whitney Caudill and Danius Williams. With a lite opening on Dec. 17, 2019, it had its grand opening on Jan. 3, 2020.
Caudill and Williams always wanted to have a coffeehouse, so when the opportunity came up, Caudill jumped at the chance and then presented the opportunity to Williams and they were finally able to get the ball rolling!
They said, "when [we] stumbled upon the old Weisenborn house, [we] both knew that this was the place [we] would call home to the launch of [our] business."
When asked about the importance of community and supporting local businesses, they said, "our goal is to offer top-quality coffee to the Dayton community, but even more so we are committed to creating a space people can call "home" and connect with others." The City Coffeehouse has "already created so many new and flourishing relationships" with some people "taking advantage of the environment it provides by booking their own special event."
They offer different types of events such as "live music, coffee education classes, and gatherings dedicated to the flourishing of people in the community." They have an event coming up on Feb. 14 titled "Girls Coffee Chat."
This event is "for the ladies of Dayton, young and old, to have a place to hang out this Valentines night to hear from an incredibly talented musician, a message from one of our owners entitled "Self Love before Loving Others", and of course to enjoy all of our amazing coffee!"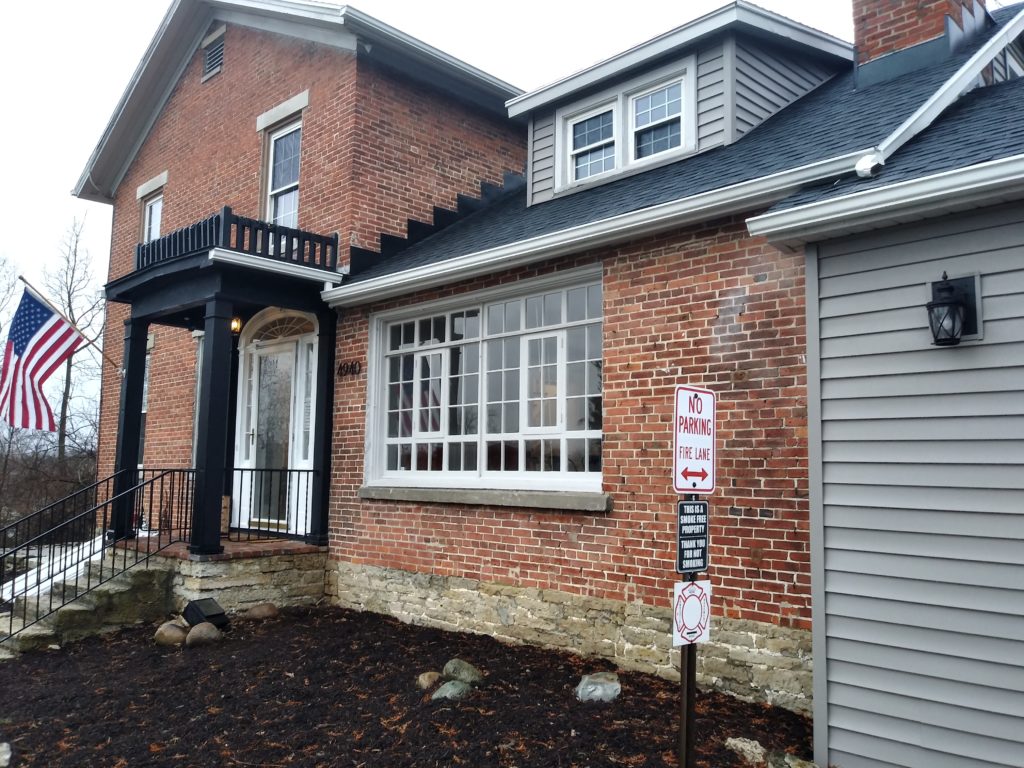 The City Coffeehouse's non-profit, The City Impact, is dedicated to "supporting local servicemen and women who tirelessly serve others day in and day out and often do not have their own support system to seek encouragement from." They hope that their coffee house provides a place for these service workers to come and "just be, relax, and find support."
The owners and staff all hope that guests "feel incredibly welcome each and every time" they visit the shop. They are "committed to seeing each guest as a person who [they] have the honor of serving and connecting with." With a small and dedicated team, it is very likely that one will feel welcomed when visiting The City Coffeehouse.
One of the team's favorite menu items, the Vanilla Toasted Caramel Latte, has also become a crowd favorite. One item that has gained a good amount of recognition on their Instagram account (@thecitycoffeehouse) is the Rainbow Latte. It looks like the classic café art that has become so popular but it has color added into the design.
When asked about the importance of social media presence in helping one's business grow, they said that "it is a rare chance to connect with the local community and beyond to share our passion around coffee and community."
The City Coffeehouse sources their coffee from COAVA Roasters, which is based in Portland, and not only do they love their product but they are "so appreciative of their support and guidance in [their] coffee shop journey."
In regards to sustainability, The City Coffeehouse tries as much as they can to "support the health of our environment." They have a long term goal "to use the home's property for extended community sustainability efforts such as a community garden." In being a new business, they are currently "dedicated to learning the ropes of small coffee shop ownership and serving our community well through hospitality."
The City Coffeehouse is open Mon. through Thurs. 7 a.m-5 p.m, Fridays 7 a.m-6 p.m and Saturdays 8 a.m-6 p.m. For those interested in finding out more, their website is thecitycoffeehouse.com.
Hannah Shafer
Reporter