The Australian bushfire season has seen 12 million acres burned, 2000 homes destroyed and 25 people and at least 480 million animals (estimated number by The University of Sydney) dead in the continent-spanning blaze that began in Sept. 2019 and doesn't appear to be ending soon.
There are 150 actives fires with 64 of them uncontrolled in the state of New South Wales (NSW) according to its rural fire service center.
The fires have tinted southeastern skies an orange color and Melbourne, a city more than 100 miles away from the nearest fires, saw the skyline blanketed in smoke on Monday, Jan. 6.
The fires rage during a year where droughts were common in the country and a new temperature record was recorded twice, with an average of 41.9 C (107.42 F) recorded on Dec. 18.
Under these conditions, some fires in the area create enough heat to develop their own weather systems such as fire-generated tornadoes and thunderstorms.
While the bushfire season is typically devastating, scientists note that climate change is a factor in the rise of their intensity, allowing them to spread faster and cast a wider net throughout the country.
In addition, authorities have taken action against 183 citizens for fire-related offenses, including 24 people charged for allegedly deliberately lighting bushfires, a crime punishable by up to 21 years in prison in Australia.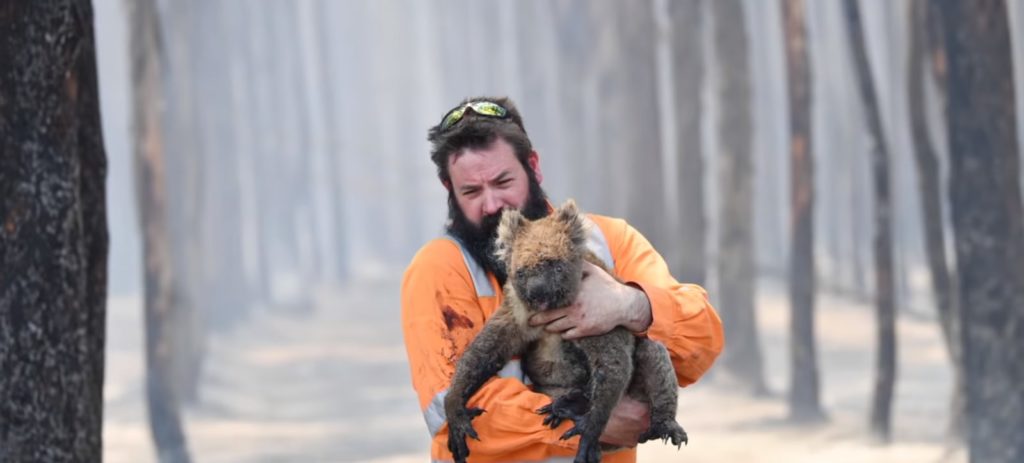 Related Articles
The Insurance Council of Australia states that insurance claims reported have reached $700 million Australian dollars ($485 million U.S.) as of Jan. 7.
Currently, professional firefighters and thousands of local volunteers fight to contain the blaze, though it is easier said than done. Bushfires spread rapidly and if proper boundary lines aren't dug in its path, the ground the firefighters have to cover grows exponentially. Crews must also be diligent in mopping up the flames, as an unchecked smoldering area can be reignited by the wind days or weeks after the initial blaze.
Additionally, the U.S., New Zealand, Canada and other countries are sending their firefighters for the cause. Australian army, navy and air force reservists continue to aid those fighting the bushfires.
A navy ship was sent to rescue stranded residents of Mallacoota, a coastal town in the Australian state of Victoria, were cut off for days by fires that forced around 4,000 people to shelter on beaches over the weekend of Jan. 3.
On Jan. 6, Prime Minister Scott Morrison announced the creation of a $2 billion ($1.4 billion U.S.) bushfire recovery fund. Residents, businesses and farmers will be compensated for the devastating losses suffered, such as destruction of property or livestock that were killed (the country's Federal Agriculture Minister estimates 100,000 sheep and cattle will perish).
"Whatever it takes, and whatever it costs, we will ensure Australians get the support they need to rebuild and recover from these bushfires," Morrison said, courtesy of NPR.
Morrison faces criticism for his handling of the situation, with accusations of not doing enough to help state officials, anger over his recent vacation trip to Hawaii and reluctance to take preventive action regarding climate change.
Henry Wolski
Staff Writer