In the midst of President Donald Trump's impeachment trial, his administration finalized a measure that will strip away environmental protections for streams, wetlands and groundwater on Jan. 23 set to be implemented in roughly 60 days, according to The New York Times (NYT).
It is a victory for farmers, fossil fuel producers and land developers who feel the original 2015 legislation from the Obama administration set them up with an unnecessary burden and effectively took their land away from them in an action of federal overreach.
The Waters of the United States rule limited the discharge of pollutants such as fertilizers, pesticides and industrial chemicals into about 60% of waterways in the nation, some examples include Chesapeake Bay, the Mississippi River and Puget Sound.
Trump's administration issued a repeal of the rule in Sept. and replaced it with the Navigable Waters Protection Rule. It removes federal protection from bodies of water that "only contain water in direct response to rainfall (e.g., ephemeral features); groundwater; many ditches; prior converted cropland; and waste treatment systems."
The following features are protected according to the rule:
"The territorial seas and traditional navigable waters, perennial and intermittent tributaries to those waters, certain lakes, ponds, and impoundments and wetlands adjacent to jurisdictional waters."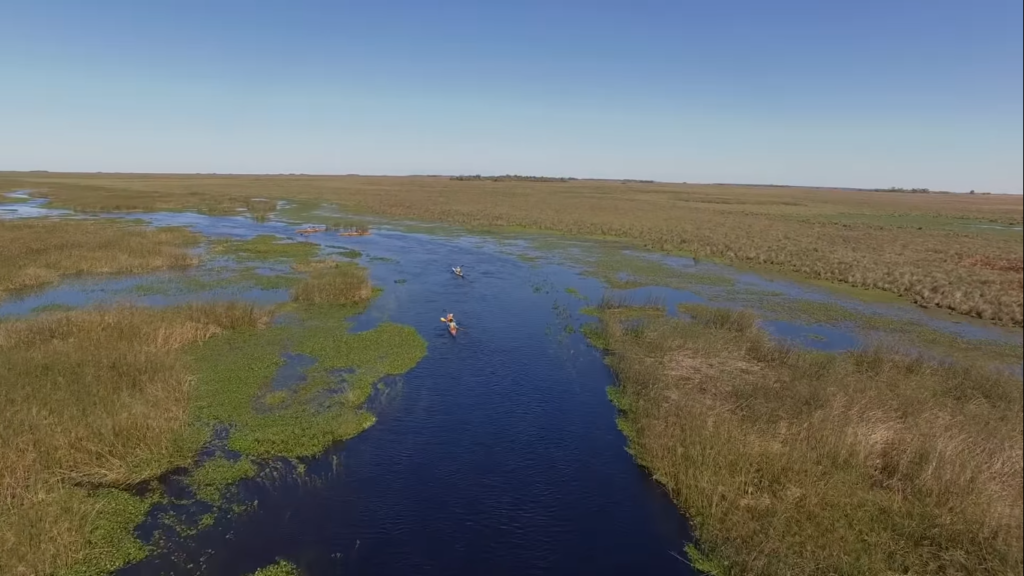 Related Articles
Under the new rule landowners and property developers are allowed to dump pollutants such as pesticides and fertilizers directly into the unprotected waterways, or destroy/fill in wetlands for construction purposes. In addition, landowners no longer have to seek permits to do this from the Environmental Protection Agency (EPA).
"I terminated one of the most ridiculous regulations of all: the last administration's disastrous Waters of the United States rule," Trump said at the American Farm Bureau Federation's annual convention in Texas on Jan. 19, courtesy of NYT. "That was a rule that basically took your property away from you."
"Farmers coalesced against the EPA being able to come onto their land, and he's delivering," said Jessica Flanagain, a Republican strategist in Lincoln, Neb. in an interview with NYT. "This is bigger news for agricultural producers than whatever is happening with the sideshow in D.C."
This repeal is the latest in a series of environmental rules being rolled back by the Trump administration. As of this writing, there are 58 completed rollbacks and 37 still in progress.
Experts in water management state that the repeal could open millions of acres of pristine wetlands to pollution or destruction. They say that pollutants discharged into smaller headland waters will eventually drain into larger water bodies. Wetlands play key roles in filtering surface water and protecting against floods.
"With many of our cities and towns living with unsafe drinking water, now is not the time to cut back on clean water enforcement," said Laura Rubin, director of the Healing Our Waters-Great Lakes Coalition, courtesy of NYT.
The EPA's Scientific Advisory Board, a panel of 41 scientists responsible for evaluating the scientific integrity of the agency's regulations, concluded that the new Trump water rule ignores science by "failing to acknowledge watershed systems."
They found "no scientific justification" for excluding certain bodies of water from protection under the new regulations, concluding that pollutants from those smaller and seasonal bodies of water can still have a significant impact on the health of larger water systems.
Currently, several state attorney generals are expected to join with environmental groups to sue in an effort to overturn the rule, citing the above study as evidence of the measure's shaky legal ground.
"This will be the biggest loss of clean water protection the country has ever seen," said Blan Holman, a lawyer specializing in federal water policy at the Southern Environmental Law Center in an interview with NYT. "This puts drinking water for millions of Americans at risk of contamination from unregulated pollution. This is not just undoing the Obama rule. This is stripping away protections that were put in place in the 70s and 80s that Americans have relied on for their health."
Henry Wolski
Staff Writer