On Tuesday afternoon, Dec. 10, three civilians and a police officer were killed during a targeted attack on JC Kosher Deli in Jersey City. Additionally, one civilian and two police officers suffered gunshot wounds. Suspects David Anderson and Francine Graham were shot by police and later discovered dead inside the deli, three hours after the attack.
After looking into their backgrounds, it was discovered that Anderson and Graham were both members of the growing Black Hebrew Israelite movement. The movement is characterized for their belief that they are the true descendants of the biblical Jews. 
New Jersey Attorney General Gurbir Grewal confirms seeing Anderson and Graham at a political news conference earlier that Tuesday afternoon. Shortly after the conference, the suspects shot and killed police officer Joseph Seals during an encounter at Bayview Cemetery.
After shooting Seals, at about 12:21 p.m., Anderson and Graham parked their white U-Haul van across the street from JC Kosher Deli–just a mile from Bayview Cemetery. Once the van was parked, Anderson exited the driver's side with a rifle in hand. Graham, also carrying a firearm, exited the passenger's side and followed Anderson into the supermarket. The two immediately opened fire.
A block away, two police officers on parole heard the gunshots and immediately responded to the scene. As soon as the officers arrived, they returned fire. During the shootout, both officers were wounded but managed to kill the suspects.
According to local CCTV cameras, had the officers not arrived when they did, more people would have died.
Related Articles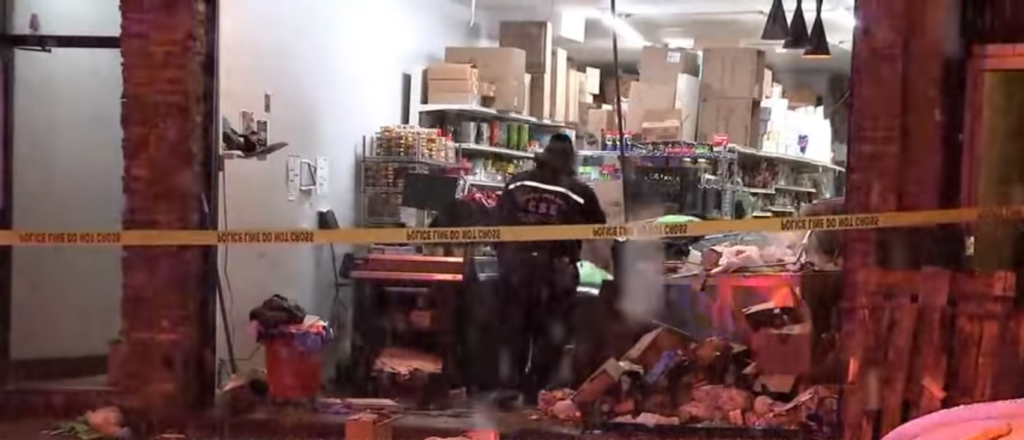 The standoff between police and the suspects lasted about three hours before a SWAT vehicle arrived at the scene. After entering the supermarket, officials found the bodies of three civilians, as one managed to escape with only gunshot wounds. They also recovered four firearms from the scene, one of which was an AR-15. 
The civilians killed in the attack were identified as Mindel Ferencz, Moshe Deutsch and Miguel Douglas.
When searching the U-Haul van, FBI Special Agent Gregory Ehrie found a pipe bomb and one firearm. Upon further inspection, authorities deemed the pipe bomb viable.
According to NPR, Rabbi David Niederman, President of the United Jewish Organizations of Williamsburg and North Brooklyn, released a statement addressing the incident and advocating for action.
"We can't let the horrible hate go on and threaten us," Niederman said. "It's too late already. The hate that springs up all over now cut short lives so close to home. We have to act now so that we don't have to mourn precious lives in the future."
Though at first officials were hesitant to label the attack anti-Semitic, further investigation into the case confirms that it is.
"At this point, the evidence points towards acts of hate." Grewal said in an NPR news conference to reporters and law enforcement officials. "I can confirm that we're investigating this matter as potential acts of terrorism, fueled both by anti-Semitism and anti-law enforcement beliefs."
Many believe the shooting demonstrates a growing trend of violent anti-Semitism in the U.S. Just 13 months ago, 11 people were killed in the shooting at Pittsburgh's Tree of Life synagogue. 
These acts of violence are instilling extreme fear into Jewish communities. 
"We have police; we have everything. Now we see the only one who can protect us is God, and it's very terrifying." Said Union City teacher Moshe Blumenberg to station WNYC during the Brooklyn memorial. 
In addition to this, last month anti-Semitic homicides reached an all-time high in the FBI's annual statistics on hate crimes.
In an attempt to restore order, President Trump is expected to sign an executive order enforcing Title VI of the 1964 Civil Rights Act, which bans discrimination based on race, color or national origin.
Kayleigh DeLaet
Reporter