It has been over two years since Pitch Perfect 2 was released. The ending of the movie left off with most of the main characters graduating, leaving Emily (Hailee Steinfeld) in charge of the Bellas.
   The third and final installment of Pitch Perfect will take place some time after the ending of the second film. All of the Bellas have moved on and started their careers. For most of the Bellas, it seems that they are unhappy with how their life is going. In the extended trailer for the movie, it shows Beca (Anna Kendrick) talking with Fat Amy (Rebel Wilson) about how she quit her job.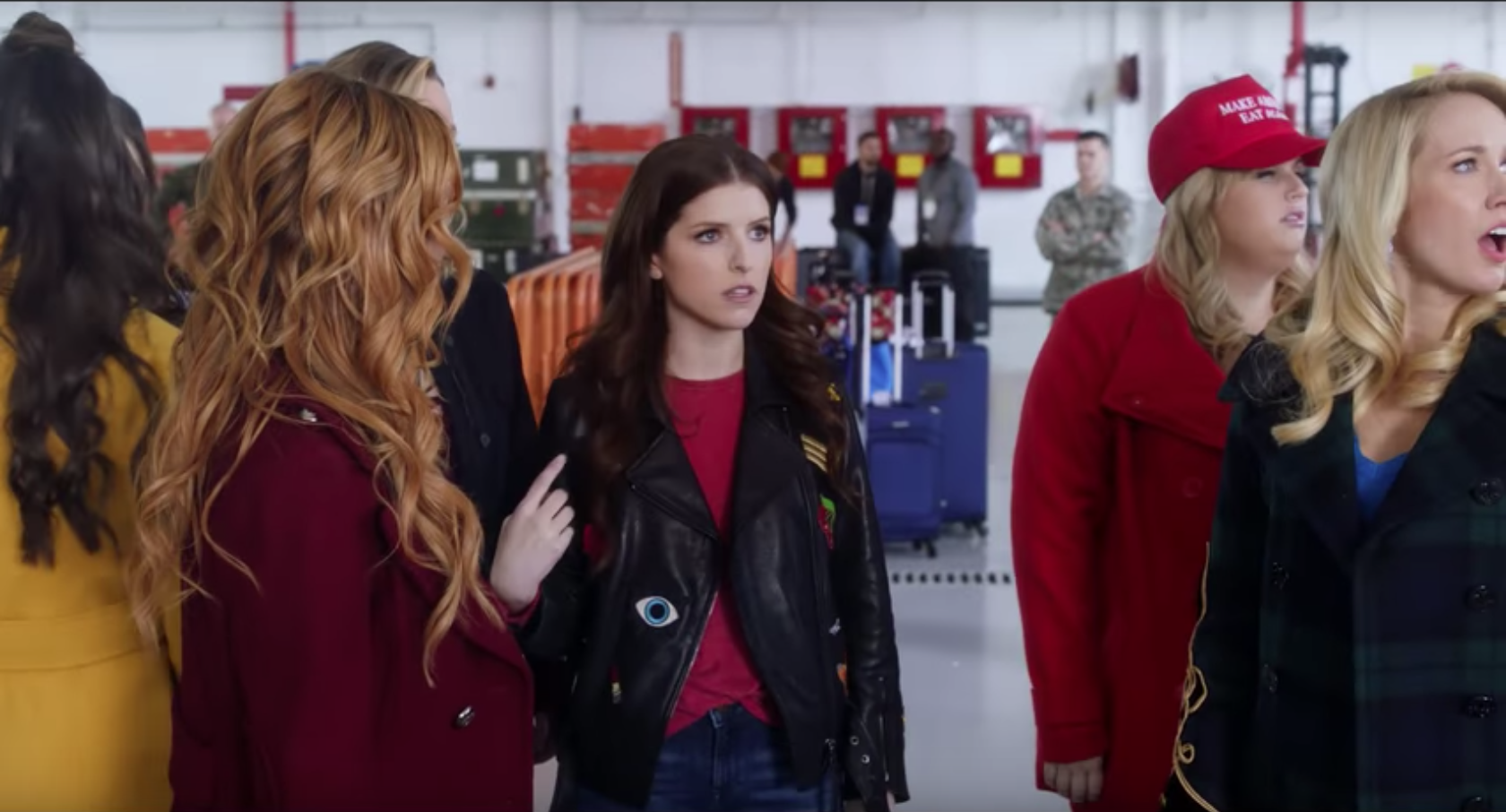 Emily invited them to a performance, and the graduated Bellas thought that they were going to sing with them. However, Emily just invited them to watch the performance. There is a scene of them all at a bar, obviously upset about how their lives are going.
   In a final attempt for one last performance, Aubrey (Anna Camp) gets everyone together to perform for the USO tour in Europe.
   There are other bands on this tour with the Bellas, and they are in competition against each other. The Bellas are an A cappella group, and this will be the first time that the Bellas will sing against instrumental performances. This tour will be the last time that the graduated Bellas will get to sing with each other.
   In the trailers it shows a possible side plot involving Fat Amy, Beca and a boat that's on fire. Since they are in the USO tour, there are several scenes of the Bellas with soldiers. There is also a scene of Fat Amy fighting with someone, so maybe they get involved in some sort of mission.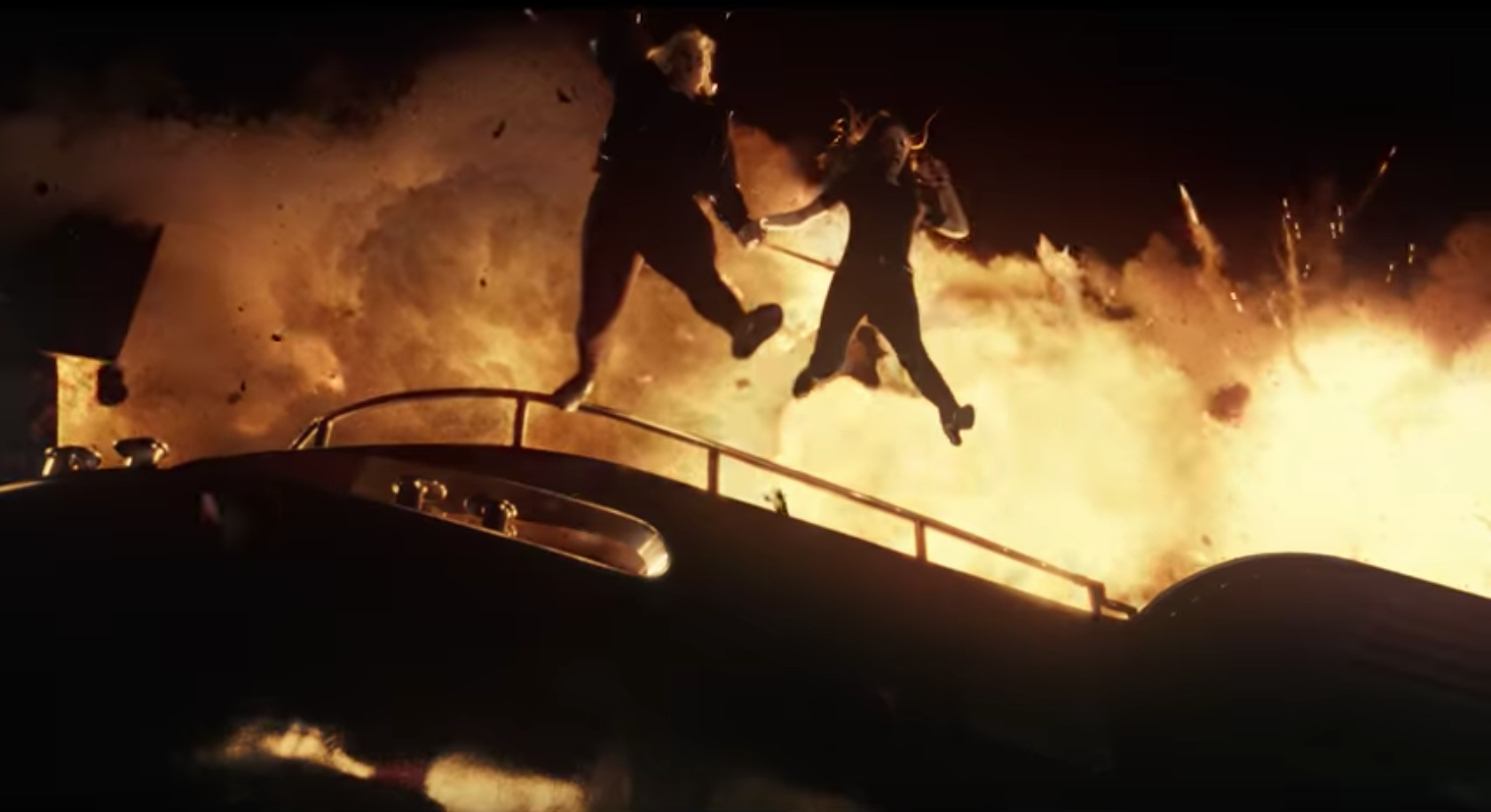 It also appears that a scout for a music company wants Beca to work with them, but just her. This seems like another side plot as Beca will have to decide if she wants to start her music career or be with the Bellas.
   The movie also features DJ Khaled, Ruby Rose, and Matt Lanter. It is not confirmed what DJ Khaled's role is yet in the film. Ruby Rose plays a band member competing against the Bellas, and Matt Lanter plays "Chicago," one of the soldiers the Bellas meet.
   The third installment of the trilogy was confirmed shortly after the release of the second film.  However, filming of Pitch Perfect 3 did not begin until the beginning of this year. Kay Cannon returned to write the script of the film, and fans will most likely be blessed with more hilarious one liners and "aca-awkward" situations.
   Elizabeth Banks returns as a cast member and fellow producer along with Paul Brooks and Max Handelman. Although there is no confirmation that the characters "Jesse," "Bumper," or "Benji" will be in this film, all of the original cast is returning for the final film.. The movie is directed by Trish Sie and will be in theatres on Dec. 22.
Paige Rogers
Reporter