Bernie Sanders' campaign has netted yet another high-profile supporter.

Following in the footsteps of fellow congresswomen Ilhan Omar (D-MN) and Alexandria Ocasio-Cortez (D-NY), the Michigan representative announced her support for Sanders during the Vermont senator's campaign rally that was held yesterday in Detroit, Michigan at Cass Technical High School.

Rep. Tlaib's endorsement marks Sanders' third endorsement from the "Squad," the group of four women of color in Congress leading the charge for progressive policies such as Medicare for All and the Green New Deal. As of now, Rep. Ayanna Pressley (D-MA) is the sole member of the Squad to not endorse Sanders.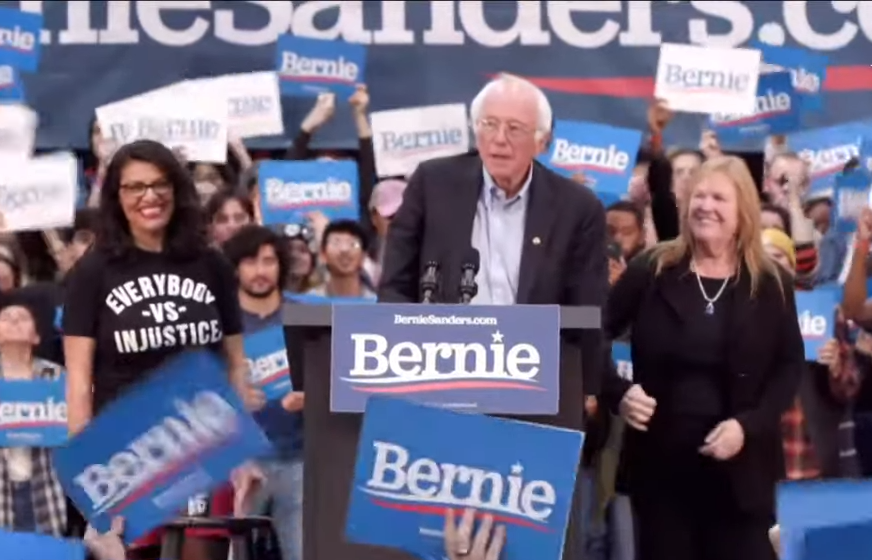 "We deserve someone who wrote the damn bill," Tlaib told the energized crowd. "We deserve Bernie Sanders."

Tlaib's endorsement was accompanied by a video shared by the Sanders campaign on Twitter shortly after introducing the candidate onstage to rally his supporters in the Motor City.

After joining the congresswoman onstage for a hug, the presidential candidate praised Tlaib.

"Congresswoman Tlaib has been a leader," said Sanders. "Rashida has been a leader in the fight for decent jobs, a leader in the fight for affordable housing, a leader in the fight for a clean border and she has shown that she is prepared to take on corporate greed and corruption and stand with the working class of this country."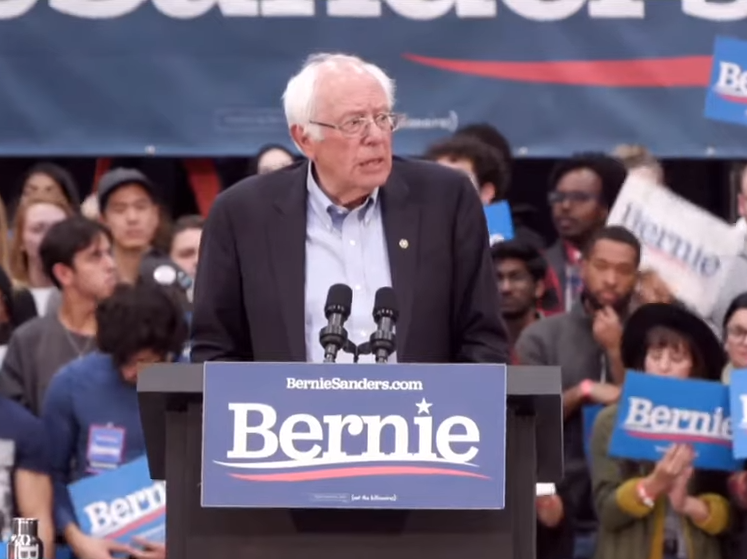 Music for the event was provided courtesy of guitarist and Detroit native Jack White. White announced his support of Sanders as well, saying "Bernie Sanders is telling the truth, and I really do trust him."

White also took a shot at the Electoral College (which Sanders advocates for the abolishment of), stating that "I have this silly notion that the person who gets the most votes should be elected."

Sanders' next rally is scheduled for Sunday, Nov. 3 at the University of Minnesota, in which he'll be joined by Rep. Omar.

Complete footage of the Detroit rally:

Quinton Bradley
Contributing Writer
Quinton Bradley is an Ohio-based writer. He runs a blog called Hammers and Papyrus and can be followed on Twitter @QBAbstract.