Rejection hurts but with Thanksgiving nearing we must have important conversations with our friends and families about the ethical ways to celebrate during a pandemic.
COVID-19 is still rampant throughout the country and pretending it's okay to have a normal Thanksgiving is dangerous. This is a two-part guide on how to have that conversation. 
How to Have The Conversation If You're Living at Home
The majority of college-age Americans are back home for the unforeseeable future. Navigating life as a new adult while living in your childhood home brings a plethora of issues. Do your parents respect your opinions as an adult? Will they listen to them?
The first step to this tricky conversation is to take a breath and ask them: "Will you listen to my concerns and wishes about not hosting Thanksgiving?"
If the answer is yes: Fantastic! You should talk about how to enjoy the holiday in safe ways. Maybe making an event out of a small family dinner for just your household? Will you include an hour for a virtual call with family and friends? Will you decorate? Help cook? Do crafts with your younger siblings? The possibilities are endless!
How to talk to friends and extended family if the answer is yes: This is the harder part, especially if these friends and family have been coming over for years. You want to be as kind but clear as possible. This is for their safety and yours. Let them know as soon as possible, do not beat around the bush.
Calling is most likely preferred over texting, but that varies by generation. Here is a good script for if you cannot think of what to say: "Hello [their name]! This is [your name] speaking for my family. We unfortunately can not have you and your family over for Thanksgiving this year and hope you understand. Stay safe and have a wonderful holiday."

Be considerate and patient, this is a major change to the way they have been celebrating a staple holiday for years. They might be upset, or even angry. Which is why it's important you inform them as soon as possible.  
If the answer is no: unfortunately you must move to talking about making it a safer event despite the amount of guests. The CDC recommends these steps for a hosting a safer Thanksgiving:
Have a small outdoor meal with family and friends who live in your community.
Limit the number of guests.
Have conversations with guests ahead of time to set expectations for celebrating together.
Clean and disinfect frequently touched surfaces and items between use.
If celebrating indoors, make sure to open windows.
Limit the number of people in food preparation areas.
Have guests bring their own food and drink.
If sharing food, have one person serve food and use single-use options, like plastic utensils.
How to talk to friends and family if the answer is no: So, what rules do you have to help guests stay as safe as possible? Firstly, you should know the CDC recommends guests:
Bring their own food, drinks, plates, cups, and disposable utensils.
Wear a mask, and safely store the mask while eating and drinking.
Avoid going in and out of the areas where food is being prepared or handled, such as the kitchen.
Use single-use options, like salad dressing and condiment packets, and disposable items like food containers, plates, and utensils.
And if they're traveling to visit you, the CDC recommends:
They check travel restrictions before they come.
Get their flu shot before they travel.
Always wear a mask in public settings and on public transportation.
Stay at least 6 feet apart from anyone who is not in their household.
Wash their hands often or use hand sanitizer.
Avoid touching their mask, eyes, nose, and mouth.
Bring extra supplies, such as masks and hand sanitizer.
Secondly, how do you inform your guests of these rules and enforce them? You should strive to have as few guests as possible, most definitely less than ten. You shouldn't invite people who you know will refuse to respect the rules your household sets. Limit the holiday dinner and time you have guests over to less than three hours to minimize exposure. And most importantly, make sure guests know your rules and plans before visiting.
How to Have The Conversation If You're Living with Roommates:
Roommates. They can be the best and worst part of college.

However, you have a lot more power and control over hosting Thanksgiving with roommates compared to your family. Plan a night where all of you can talk over your plans and expectations. Does someone want to let their boyfriend over? Or are one of you going back home to celebrate? Or, does one of your roommates want to host Thanksgiving at your place?
Take a breath, and ask them. "Will you listen to my concerns and wishes about not hosting Thanksgiving?"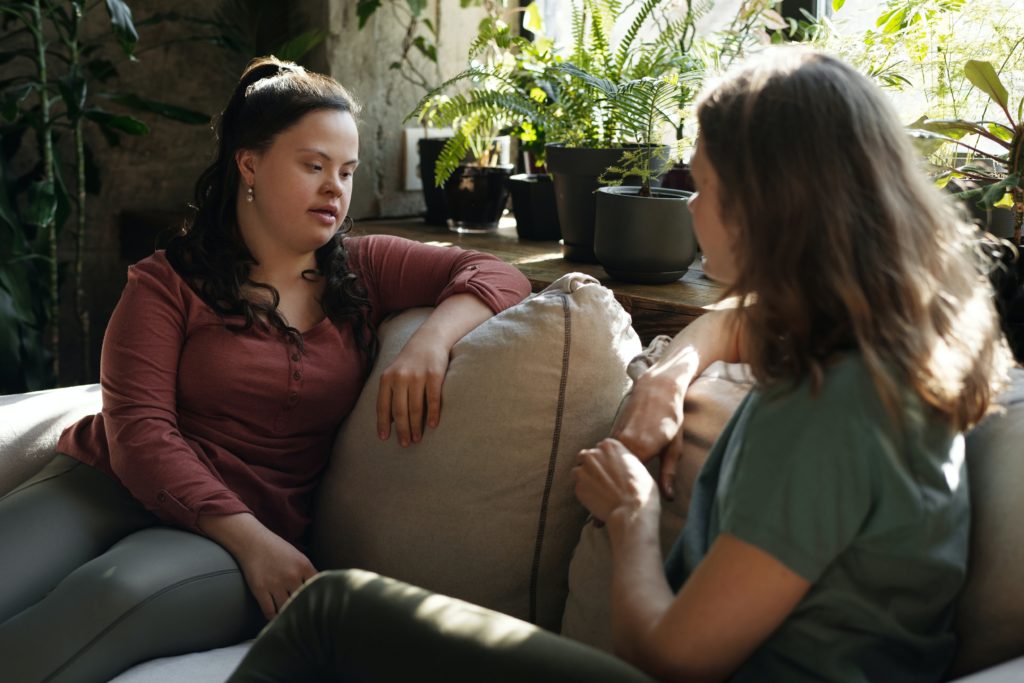 If the answer is yes: nice! Now you get to talk on how to enjoy the holiday together in safe ways. Are you going to have dinner together? Can you have a virtual call and meet their family and friends? Will you watch the parade or football on TV? Game together? The possibilities are endless!
How to talk to friends and family if the answer is yes: so how do you tell your family you're not attending a Thanksgiving dinner for the first time in your life? Expect harsh reactions; it can be quite shocking that you're not coming over for a staple holiday due to safety.

If you truly can't think of how to break the news, here is a script, "Hello [their names]. I am not coming over for Thanksgiving. I am trying to do my part in stopping the spread of COVID-19. Thank you for understanding. I love you."
If the answer is no: Will you be present? If not will they make sure it's small, fast, and that your place stays clean? Can you trust them to? Should you stay and risk exposure or leave and risk exposure? The best choice you can make is whatever keeps you safest.
How to talk to friends and family if the answer is no: Do not invite any over, do not make it even more dangerous. Show your roommate the rules for guests above, encourage them to follow it.  
LeAnne McPherson
Multimedia Director & Reporter