Duly revered as one of the most pioneering, ingenious minds of Broadway, acclaimed composer and lyricist Stephen Sondheim celebrated his 90th birthday this March. 
Spanning over sixty years, Sondheim's illustrious career boasts quite the repertoire with memorable productions such as "West Side Story,", "Gypsy," "Into the Woods" and "Company." Sondheim also boasts an awe-inspiring array of awards, such as the Presidential Medal of Freedom in 2015, an Oscar for best original song in 1991, the 1985 Pulitzer Prize for Drama and many more. 
The only child to affluent dress manufacturer Herbert Sondheim and established fashion designer Janet Fox, Stephen Joshua Sondheim was born on March 22 in New York City. 
In 1940, Sondheim's parents divorced, prompting Fox to venture out to Bucks County, Pennsylvania, much alike renowned individuals of the theatrical world. There, Sondheim's passion for music and theatrics flourished beneath the guidance of his close neighbor and mentor Oscar Hammerstein II, a famous playwright noted for such acts like "Oklahoma!" in 1943 and "The King and I" in 1951. Under Hammerstein, Sondheim honed his craft, dedicating much of his time to writing scores and scripts for assorted plays.
Even at such a remarkably young age, Sondheim produced his own, like the satirical musical  "By George!" in 1945, thus showcasing his virtuosity. 
It was the very virtuosity that earned Sondheim a prestigious, two-year scholarship: the Hutchinson Prize for Music Composition upon his graduation in 1950 "which enabled him to to study composition at Princeton University" alongside avant-garde musician Milton Babbit, details Micheal Kantor's film "Broadway: The American Musical".
Ambitious, young Sondheim longed to immerse himself into the world of theatre. Though his initial endeavors were–unfortunately–unfruitful, forcing Sondheim to briefly take up work in television industry writing scripts, here he met fellow playwrights like Burt Shevelove as well as Arthur Laurents who would introduce Sondheim to Leonard Bernstein and Jerome Robbins.
Sondheim's big break came at the age of 25, according to the Academy of Achievement. At this time, Sondheim not only "made his Broadway debut as a composer" for his work in N. Richard Nash's "The Girls of Summer," he gained notoriety as a lyricist for "West Side Story" in 1957 and shortly following, Gypsy in 1959.
Theron, Sondheim continued to challenge himself, concocting plays where he could exercise both his lyrical and musical caliber. In 1962, Sondheim produced "A Funny Thing Happened on the Way to the Form." It garnered unfathomable success, donning an astonishing run time of nearly 1,000 performances and even earning a Tony Award in addition to its very own cinematic release in 1966.
Later, Sondheim collaborated once more with Laurents, producing "Anyone Can Whistle" and soon with Richard Rodgers in "Do I Hear A Waltz" in 1965. While these shows were unsuccessful commercially, Sondheim nonetheless manufactured songs of notable quality.
Five years passed before Sondheim would return to Broadway in 1971 with the smash hit "Company", a "caustic look at love and marriage in contemporary New York" quotes the Academy of Achievement.
"Company" was universally praised, achieving such acclaim as being dubbed "absolutely first rate…the freshest in years…the one that Broadway has long needed" by critics. With "Company" came a profound generational gap in Broadway, further cementing Sondheim's status as a musical genius.
Since "Company", Sondheim proceeded to wow audiences with productions including but not limited to; "Follies" in 1971. For "Follies", Sondheim again joined forces with director Harold Prince to both pay tribute and expound upon "the disappointment of middle age and the corrosive effects of nostalgia and self-delusion" retorts the Academy of Achievement.
Shortly following "Follies", the eloquent and elegant "A Little Night Music" in 1973–an imaginative exploration of Japanese relations to the United States. Then, in 1976, "Pacific Overtures" and years later, the delightfully gritty "Sweeney Todd: The Demon Barber of Fleet Street" in 1979.
Of notable distinction, "Sunday in the Park with George" in 1984. Interjecting the tale of two painter's love affairs, "Sunday in the Park with George" earned Sondheim and author James Lapine the Pulitzer Prize for drama.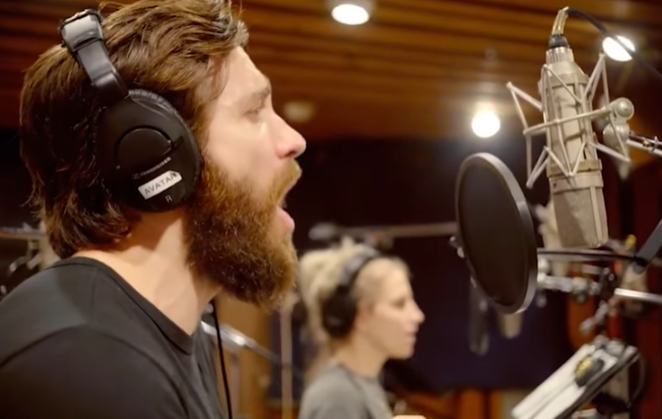 The New York Times dubs him a "brilliant trickster lyricist," a man whose brilliance was never filtered nor dimmed, only casted an indelible light onto theatre–a light that very few can attest to.
Thus, let's raise our glasses and celebrate the legendary Mr. Sondheim, himself. 
Taylor Pendleton
Copy Editor