On Oct. 27, HBO's critically acclaimed series "Silicon Valley" released the first episode of its sixth and final season.
Directed by the creator of "Beavis and Butthead" and co-creator of "King of the Hill," Mike Judge delivers a hilarious satire, glorifying the societal stereotypes of modern-day tech giants. 
With the new season seeming to take on the relevant perspective of corporate greed, it'll be interesting to see the evolution of Pied Piper as it faces the new challenges of consumer privacy, fading friendships and commercial entitlement.
"Silicon Valley" follows main character Richard Hendricks and his journey of navigating the fierce competition in today's technological world.
Bored with his job as an engineer at monopoly Hooli, Richard develops a compression algorithm that makes it easier for songwriters to determine if their work infringes on other's copyright.
Impressed by the advanced code, fellow engineers Gilfoyle and Dinesh team up with Richard to create a multi-platform app. As Richard's algorithm gains notice throughout Hooli, Jared Dunn, head of business development, decides to leave his current position to work for Richard. The group calls themselves Pied Piper.
Threatened by the efficiency of Richard's app, CEO Gavin Belson engages in a betting war with tech investor Peter Gregory to acquire Pied Piper.
Gavin offers Richard 250 million, however, Richard is reluctant to give up control of his company and instead accepts the offer of Peter Gregory, who offers the group $200,000 for a 5% share of the company's profits.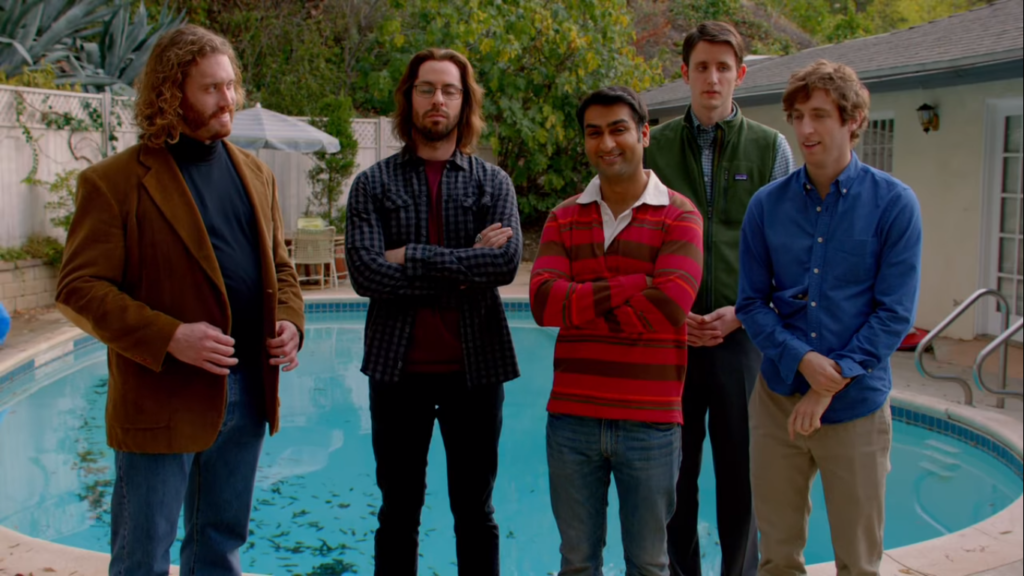 Related Articles
In response, Gavin launches a copycat version of Richard's app, Nucleus, and announces its release will be held at TechCrunch, a technology conference that pits startup companies against one another for a grand prize of $50,000. Pied Piper works hard to develop a demo for the contest in order to gain credit for the creation of the compression algorithm.
Pied Piper's demo achieves a Weissman Score of 5.2, the biggest score in history, and humiliates Gavin and the Hooli brand. The judges are blown away by the efficiency of Richard's software and declare Pied Piper the winner of TechCrunch.
This leads to fierce competition, as both Hooli and other brands attempt to expand on Richard's algorithm. Multiple companies extend offers to Richard but he declines, unwilling to compromise the focus of his app.
The show follows the seemingly endless challenges Pied Piper faces, from getting proper funding to competing with imitator companies.
When Pied Piper's product proves to be unpopular among users for its confusing layout and broad capabilities, Jared hires a Bangladeshi click farm to sign onto the app to keep their numbers up. This winds up getting Pied Piper in some trouble, as investors become weary of doing business with them.
Changing their focus altogether, Pied Piper aspires to create a decentralized internet, where data is stored and sent through a user's secure devices rather than public servers.
The first episode of season six shows Richard vowing to Congress that Pied Piper will not collect user data. However, this turns out to be a lie when he is informed that members of his team are, in fact, doing just that.
Unsure of what to do, Richard chooses to ignore the issue for the time being, as his platform's efficiency currently depends on the collection of user data.
As the anticipated conclusion to this beloved story emerges, fans are eager to know how Pied Piper will get themselves out of this one.
Kayleigh DeLaet
Reporter