"Everybody wanted Yhandi / Then Jesus Christ did the laundry."
It's never a dull moment being a Kanye West fan. Be it out of left field remarks that raise eyebrows across the nation ("George Bush doesn't care about black people"/"Imma let you finish but…"), changing his music style with every album since 2008's "808s and Heartbreaks" or running away to the mountains of Wyoming to produce five albums in a three-month span, you can never accuse Yeezy of being boring.
And that's still true on "Jesus is King," West's ninth studio album and his first since proclaiming his status as a strictly Christian rapper, leaving secular music behind.
It was a move that caused confusion to some but isn't too surprising considering early cuts like "Jesus Walks" and much of 2016's "The Life of Pablo" hitting Christian themes while still being great fun to listen to.
However, at roughly 27 minutes long with only a couple of songs going past the three-minute mark "Jesus is King" is too short and shallow to really mean anything in the grand scheme of things and most of the songs are half-baked musically anyway.
Related Articles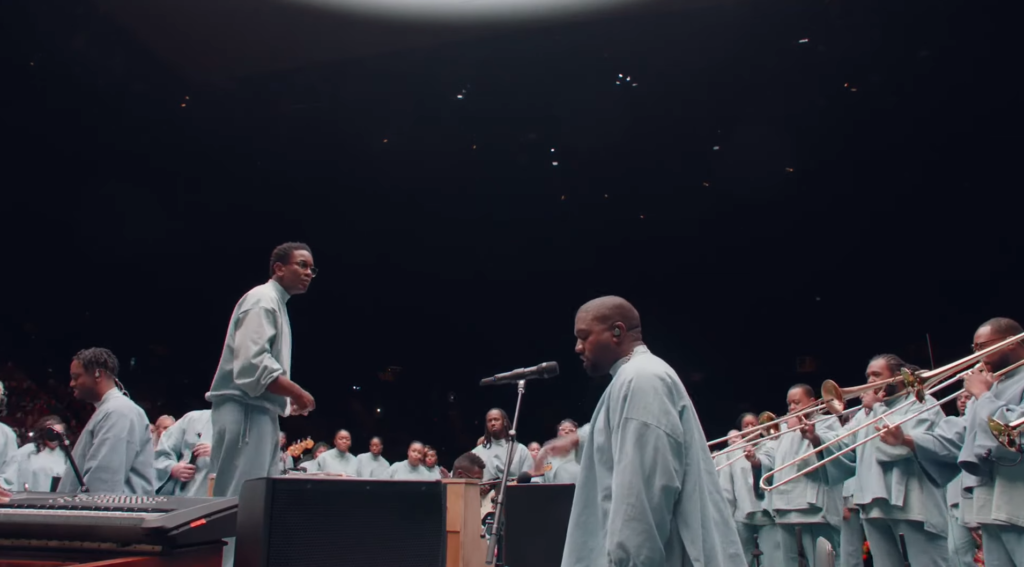 West, known for incredible production skills, underwhelms on that front, as most songs are sparse instrumentally, save for a few highlights.
The album opens with "Every Hour" which is essentially just a clip from West's Sunday Service performances thrown in. It doesn't even lead into the second track "Selah." It really feels unnecessary and is two minutes that could've been used somewhere else.
"Selah" is the lead single off the album and I like it. It serves as a true opening, explaining a bit on how the album came to be, with a very powerful and heavy instrumental, and the chorus singing Hallelujah at the midpoint is well done. Kanye has some good bars on this one and has some punch behind it.
Next is "Follow God" and is the only track demonstrating West's skill at chopping up soul songs and using them as the beat, which is done here to good effect. It's only one minute and 45 seconds, so it stops right when it gets going, which is a theme on this album. The lyrics are decent, touching on Kanye's struggle to practice his religion and combat criticism from his peers.
"Closed on Sunday" is an embarrassment. With a plodding beat driven by an acoustic guitar and possibly the corniest bars in his entire discography, avoid this track at all costs.
"On God" is where the album falls off the rails. The lyrics are braggadocious to a ludicrous degree, with the crux of the song being "I have God on my side now, so now I'm a better man and can justify my every action with this."
This is most apparent in the line: "The IRS want they fifty-plus our tithe / Man, that's over half of the pie / I felt dry, that's on God / That's why I charge the prices that I charge / I can't be out here dancin' with the stars / No, I cannot let my family starve / I go hard, that's on God."
Oh no, the man who is embroiled in the Kardashian fortune has to sell sweatshirts and shoes for over $200, or else he might have to go on "Dancing With the Stars" to feed his children… that's on God for sure.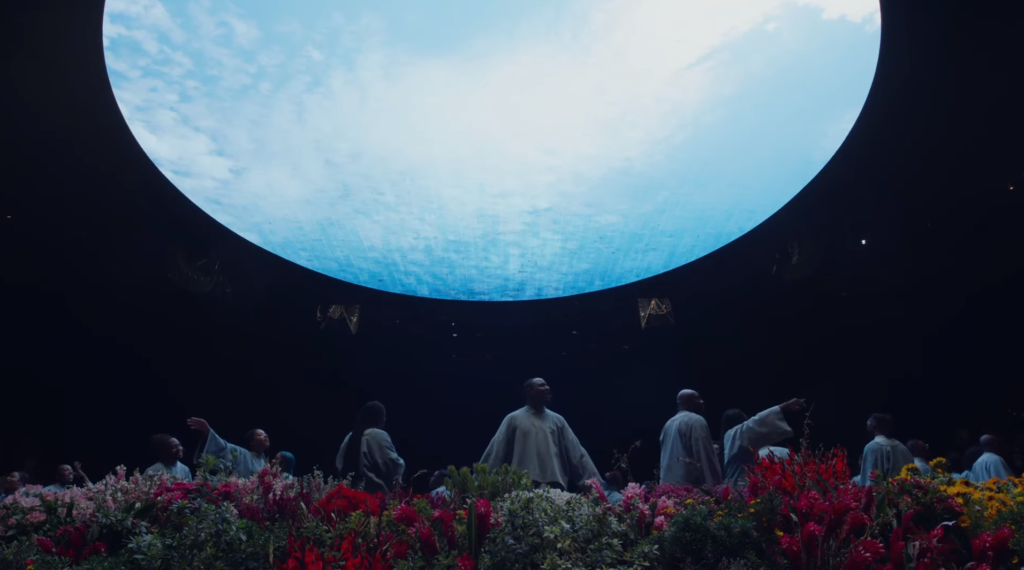 "Everything We Need" is a good song, if it was fleshed out past the surface. Ty Dolla $ign's chorus is a really nice mix of overlayed vocals, but the song never gets out of first gear, as there are no bars from West on it and it ends at the two-minute mark.
"Water" is next and marks a change in the album's story. It's ok, but at this point in the album I zone out every time. The lyrics feature Kanye wholly accepting the gospel and the themes and instrumentation are meant to symbolize a baptism of sorts. It's kind of boring.
Up next is "God Is," a song where West basically proclaims his faith in a very raspy autotuned voice that goes on for too long and isn't fun to listen to more than once. It's boring and is the second-longest song on the album. It's features basic surface-level proclamations such as:
"Every time I look up, I see God's faithfulness / And it shows just how much He is miraculous / I can't keep it to myself, I can't sit here and be still / Everybody, I will tell 'til the whole world is healed /King of Kings, Lord of Lords, all the things He has in store / From the rich to the poor, all are welcome through the door / You won't ever be the same when you call on Jesus' name / Listen to the words I'm sayin', Jesus saved me, now I'm sane"
The next track is "Hands On" and focuses on how even the Christian community won't like West and what he represents. It's basically just him complaining about how no matter what he does he won't be accepted because of his choice to leave secular music. It's a forgettable three-minute affair.
"Use This Gospel" is the best song on the album. West's vocal line to start the track will get stuck in your head for days and has the best hook of the project. It feels like a fleshed-out song, with some great guest verses from No Malice and Pusha T, the first time the two have been on a track together since 2013. 
Kenny G of all people has a saxophone solo at the end that works really well to bookend the track.
Then the true album closer "Jesus is Lord" muddles its way in at the end. The track is a 45-second fanfare with a boisterous horn section accompanying West singing praise about Christ until it ends abruptly. 
I liked this while it was going on, but at 45 seconds it's worthless and should've been shelved for a future project. It also would've made a better album opener than "Every Hour" if it was given proper treatment. 
However, I could see an extended version of this working as the opener to "Jesus is Born," the confirmed follow up to this album that releases on Christmas Day (or New Years Day, knowing West's tendency to delay these projects).
Yet that could possibly just be another half baked rush job that doesn't say anything new or interesting about West's faith.
At the end of the day, "Jesus is King" is frustrating because of how good it could've been. West's musical brilliance was shown in flashes ("Selah" and "Use This Gospel" especially) but is bogged down by ho-hum bars and short hollow songs that feel like they were rushed to meet a deadline.
The aforementioned songs prove that a Christian Kanye West is not inherently a bad thing. However, his actions need to line up a bit more with his lyrics for me to really believe them.
I also want some more depth to the words, I want to understand his process of converting and why he did it, some admission of his faults and how he plans to reconcile them through his faith; I want something more besides "God is good."
Listen to "Use This Gospel," "Selah," "Follow God" and "Everything We Need" and you'll get the gist of this album. Listen to "Ultralight Beam" six times in a row and that'll be a better album than this.
Henry Wolski
Associate Editor