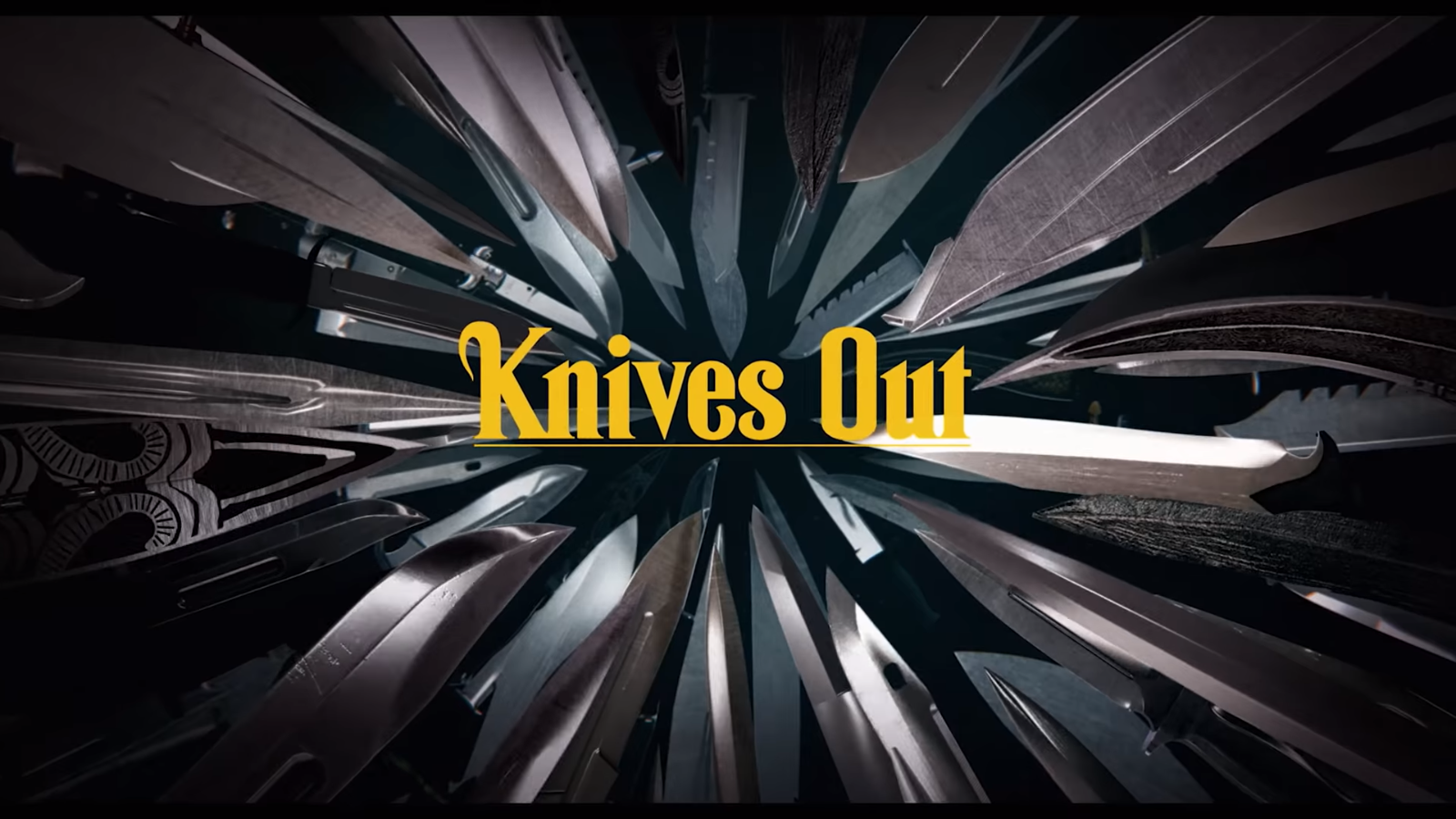 Utilizing the influence of classic pieces of detective fiction such as the novels of Sir Arthur Conan Doyle and Agatha Christie as well as "Clue" and other timeless murder mystery flicks of yesteryear, Rian Johnson sews together well-worn hides of familiar tropes to create his new film "Knives Out," an original whodunit that features many twists and turns while still delivering a satisfying conclusion that never loses its footing.
Johnson, a well-known director of both lower-end films like "Brick" and "Looper" and the blockbuster "Star Wars: The Last Jedi," had the idea for "Knives Out" since 2005, shortly after the completion of "Brick." 
In a 2010 interview with the Independent, he explained that this simmering concept would be his next project after "Looper."
"I haven't told anyone this yet, but I was thinking last night it would be great to do an old fashioned murder mystery," Johnson explained, "like an Agatha Christie, I love her! It's a genre which is so popular in fiction but is really difficult to translate onto screen."
Even despite his involvement with "The Last Jedi," Johnson was still thankfully able to bring his vision to the big screen, formulating the script for several months following that film's press tour.
The story for "Knives Out" is a relatively simple one: wealthy crime novelist Harlan Thrombey, portrayed by Christopher Plummer, is found dead in his sprawling mansion the morning after his 85th birthday party, and everyone in his inner circle is a suspect.  Detective Benoit Blanc, brought to life by the marvelous Daniel Craig, is soon called in to investigate the death and clear up any confusion surrounding Harlan's demise. What follows are a series of setups, payoffs and plot twists that skewer the movie in numerous directions, keeping the audience guessing after every revelation right up until the very end.
Johnson has managed to assemble a star-studded cast that shines throughout the film. Plummer and Craig are joined by Chris Evans ("Captain America: Civil War"), Jamie Lee Curtis ("Halloween"), Don Johnson ("Miami Vice"), Michael Shannon ("The Shape Of Water"), Toni Collette ("Hereditary"), Katherine Langford ("13 Reasons Why") and Jaeden Martell ("It"), who all play members of Harlan's family, as well as Ana de Armas ("Blade Runner 2049") as Marta Cabrera, Harlan's caretaker. Lakeith Stanfield ("Sorry to Bother You") rounds out the main cast list as Detective Lieutenant Elliot, who is involved with sorting out the case's bountiful mysteries.
Related Articles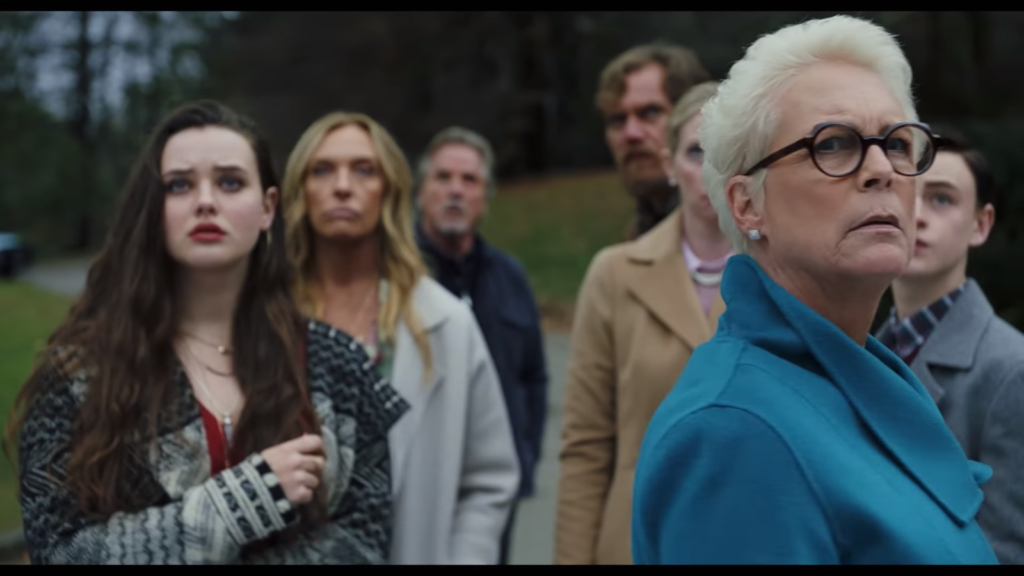 Despite what the marketing may have suggested, de Armas is arguably the standout as Marta, skillfully portraying the nurse and her relationship with the Thrombey family as well as her involvement with the case at hand. Much of the film is seen through the perspectives of Marta and Craig's Blanc; the duo and Johnson have done an admirable job of creating likable protagonists that the audience can sympathize with.
A well-sized thread in this movie's patchwork puzzle is its political and social commentary. De Armas' Marta is a South American immigrant whose country of origin is unknown to both the audience and the Thrombey clan, and Johnson's commentary regarding her status as an immigrant servant in a family of white individuals comes off as subtle at some points in the story and heavy-handed at others. This is especially evident when Richard Thrombey (Don Johnson) and his family discuss immigration in front of Marta at a party. These jabs at conservative culture don't slow the film, however. Instead, they add to the film's message about power and privilege in our modern age.
The production design of "Knives Out" is also an aspect to note. Much of the film was shot in the Boston area between Oct. 30 and Dec. 20, 2018. The Ames Mansion, located in Borderland State Park, Mass., served as the interior and part of the exterior for the Thrombey estate, while Hill Hurst in Hunnewell Estates District (situated about 17 miles west of Boston) was used for the mansion's main exterior. The care put into the film's production design leads to the house essentially becoming another character in this carnival of chaos.
"When you walked in, it had character because no one had wiped it clean and modernized it," production designer David Crank explained to Variety in regards to the Ames Mansion. "This house had been with the same family for a few generations. You walked in, and its style lent itself to what we were looking for."
"This house was fun and interesting because we could build off of what it was offering," Crank continued. "It was to be the personification of what was in Harlan's head. David Schlesinger (set decorator) and I worked closely together, and he found incredible things to put into it."
All of the various details that transformed Ames Mansion into the Thrombey house built up the personalities of both the house and Harlan and made for one of my favorite facets of the movie.
The film's music is also an interesting feature; "Knives Out" was composed by Nathan Johnson, Rian's cousin and frequent collaborator, and the score helps add to the atmosphere of the flick through romantic and sharp orchestration.
Filled to the brim with clever plot points and meticulously mapped out as a jigsaw puzzle with a solution begging to be uncovered, the final product plays out like a Southern-fried game of Clue. It's complete with all the normal genre fixings, as well as a few original flavors stirred into the mix, and the story holds plenty of meat on its bones for its audience to chew on.
"Knives Out" is a smart and enjoyable murder mystery that continuously toys with the viewer's expectations, and it will keep cinemagoers busy dissecting the puzzle's numerous threads long after the credits have concluded.
Maxwell Patton
Contributing Writer