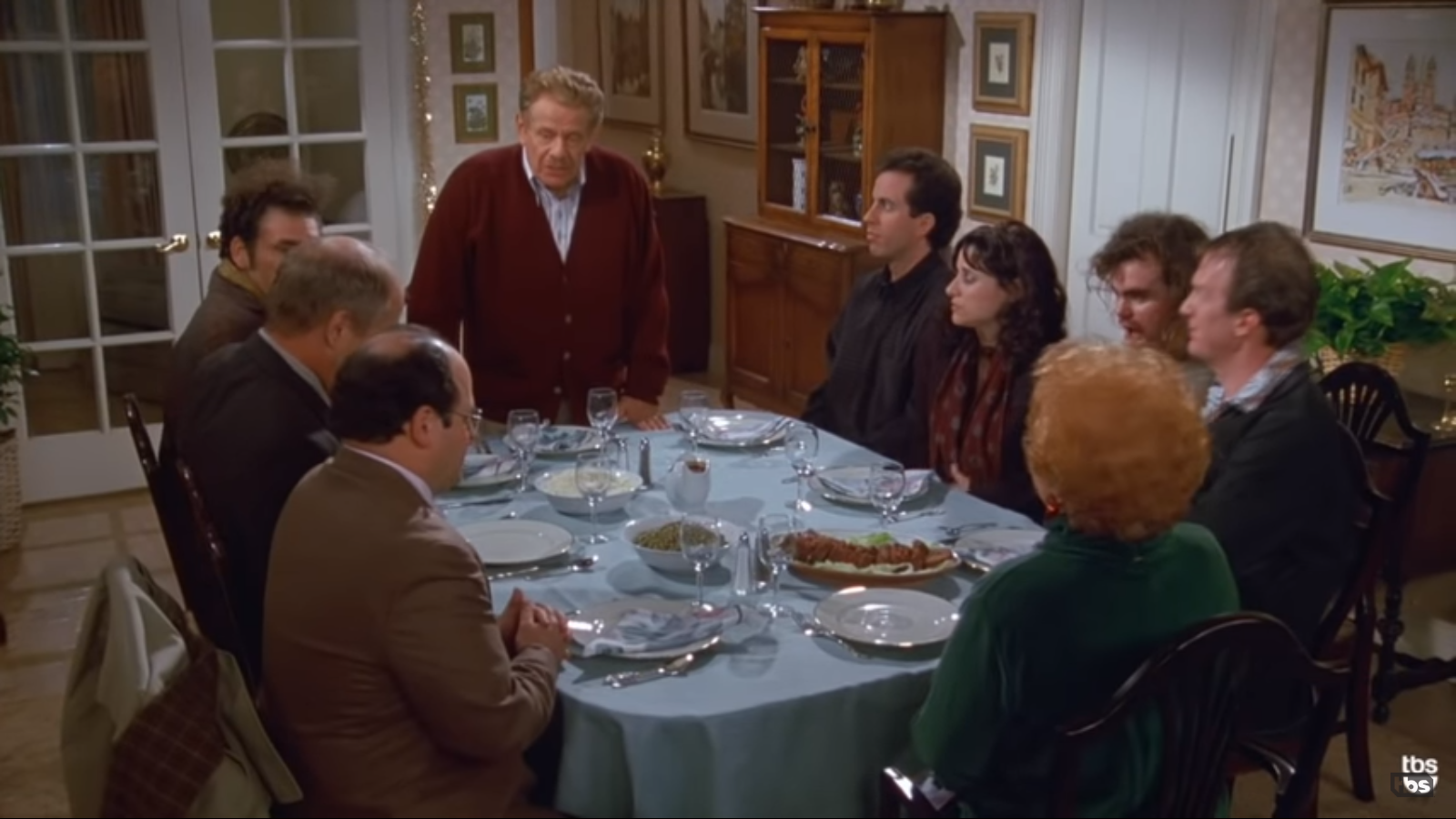 As you might've read on page nine, commercialism is more prevalent now than ever before around the holidays. The endless ads for Christmas themed mochas, people pulling out their hair trying to find that perfect gift and tolerating your weird relatives and their politically-themed Christmas sweaters they bought just to annoy you can be mind-numbingly frustrating.
Now most people find joy in the chaos of Christmas, deeming it a holiday tradition so to speak. But what about the rest of us? But what about those people who desire to escape from all this commercialized nonsense?
With all of this thrown in your face like a snowball, the holidays can sometimes be overwhelming and even a bit stressful. So on Dec. 23, people all over the world often celebrate what began as a throwaway joke from a sitcom but evolved into an alternative to the mainstream holidays. This holiday is Festivus.
Related Articles:
Since Dec. 18 of 1997, people have gathered around undecorated aluminum poles and aired their grievances towards one another in the spirit of Festivus. Some might ask why and or how this rather obscure holiday came to be. Well, buckle in buckaroo, cause it's kind of a long story.
The first Festivus actually took place in February 1966 and was the brainchild of Daniel O'Keefe, father of Seinfeld writer Dan O'Keefe. Daniel Sr. invented Festivus as a way to celebrate a holiday not linked to religion or consumerism. Gerald Stiller (aka Frank Costanza) referred to it as "a Festivus for the rest of us."
Over the years, Festivus became a staple of the O'Keefe family. Inspired by "Krapp's Last Tape," Daniel Sr. recorded the Festivus proceedings, during which family members discussed what bothered them. From these conversations, the traditional Festivus airing of grievances was born, where each family member tells the family all the ways they've disappointed them in the past year.
Another Festivus tradition includes the feats of strength. Originally, these were wrestling matches contested between Dan O'Keefe and his brothers. Over time however, the tradition has transformed into a challenge by the patriarch of the family who chooses a family member to fight in a wrestling match.
For years, these strange traditions remained hidden in the O'Keefe household. However, In 1997, Dan O'Keefe took his father's family holiday and with the help of Jerry Seinfeld, transformed it into a cultural phenomenon.
On Dec. 18 of that year, the Seinfeld episode "The Strike" aired on TV. During this episode George Costanza (Jason Alexander) is approached by his father Frank Costanza (Gerald Stiller) who is encouraged by Kramer (Michael Richards) to celebrate Festivus again, much to George's dismay. This episode introduced the tradition of an aluminum pole instead of a Christmas tree, a tradition that wasn't practiced in the O'Keefe Festivus.
Years later, Festivus is still celebrated by Seinfeld fans and casual viewers alike. So whether you're a Seinfeld fan or not, Festivus is a wonderful time of the year to spend time with loved ones and work out your problems together and maybe even see who's the strongest. So however you decide to spend the holidays, may your Festivus be the bestivus.
Samuel J. Claude
Managing Editor