Notable Juventus soccer star Cristiano Ronaldo is the latest figure facing accusations of sexual assault.
   American Kathryn Mayorga alleges she was raped by Ronaldo in June 2009 and filed a lawsuit last week. Mayorga is from Nevada. The lawsuit claims that Mayorga went with a friend to the Rain nightclub at the Palms Hotel and Casino that night and met Ronaldo there. It states that he invited her and a group of people to his suite.
   According to the lawsuit he barged in on her while she was changing, exposed himself and asked her to perform a sex act. When she refused, he raped her.
The lawsuit also alleges that Mayorga received a payoff of $375,000 in 2010 in an effort by Ronaldo's fixers to keep her quiet on the incident.
   The Las Vegas police confirmed the reopening of a sexual assault case from 2009 that corresponds with the date of Mayorga's allegation earlier this week.
   The department states that she did not identify a suspect or a location of the crime. She did not appear at a press conference, as she left to avoid media scrutiny.
   Mayorga's lawyer, Leslie Stovall, said his client had suffered from major depression and considered suicide since the alleged assault occurred. He also said a psychiatrist had diagnosed her with post traumatic stress disorder.
   The lawsuit states: "The psychological trauma of the sexual assault, the fear of public humiliation and retaliation and the reiteration of those fears by law enforcement and medical providers left plaintiff terrified and unable to act or advocate for herself."
   Mayorga said that the #MeToo movement inspired her to take action.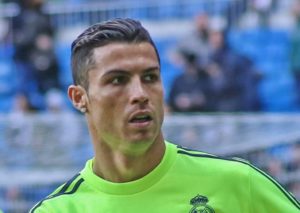 Ronaldo responded to the allegations in an Instagram live video last week:
   "Fake. Fake news," Ronaldo said. "You want to promote by my name. It's normal. They want to be famous, to say my name. But it is part of the job. I am a happy man and all good."
   He took to Twitter on Oct. 3, denying the claims and refusing to elaborate further:
   "I firmly deny the accusations being issued against me," Ronaldo said. "Rape is an abominable crime that goes against everything that I am and believe in. Keen as I may be to clear my name, I refuse to feed the media spectacle created by people seeking to promote themselves at my expense."
   Several of Ronaldo's sponsors have expressed concerns over the allegations, chiefly Nike and EA Games, the latter especially, since Ronaldo appears as the cover athlete of their "Fifa 19" video game.
   However, Juventus has doubled down in their support of Ronaldo, releasing a statement on the issue:
   "Ronaldo has shown in recent months his great professionalism and dedication, which is appreciated by everyone at Juventus. The events allegedly dating back to almost 10 years ago do not change this opinion, which is shared by anyone who has come into contact with this great champion."
   The Union of European Football Association (UEFA), whom Ronaldo is an ambassador for, is monitoring the situation, and the Las Vegas police are continuing the investigation of Mayorga's allegation.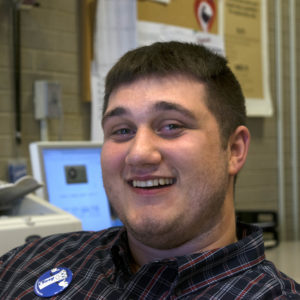 Henry Wolski
Executive Editor