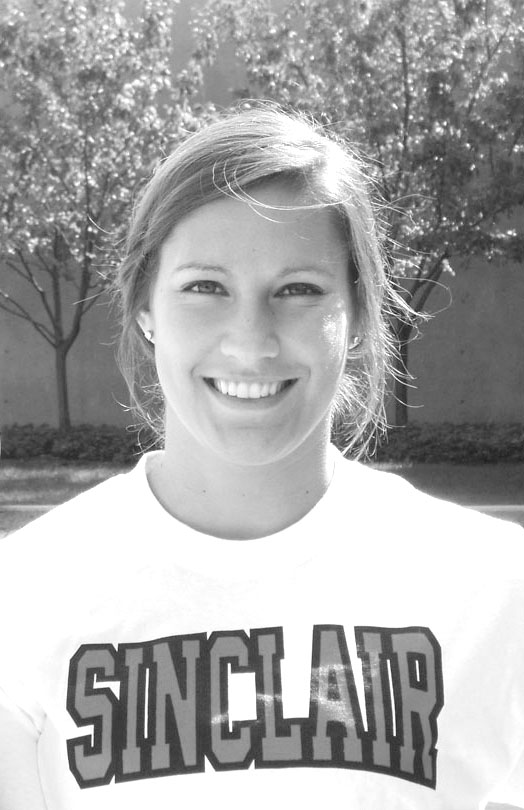 This past season, the Sinclair Community College volleyball team amassed a 35 – 6 record overall, winning 10 of 12 in conference play. Built upon a deep reservoir of talent and experienced coaching, the 2013 team was a huge success; it was the first time Sinclair had been the number one seed in the Regional Tournament in school history, and at the end of the season the team ranked fifth in the nation in kills per set, digs per set and sixth in assists per set.
One of the principal reasons for such success was the continued dominance of two time NJCAA All-American Jessica Thobe. The sophomore led the nation in kills as a freshman, and this past season returned as the key piece in Coach KC Gan's offense. Thobe was third in the nation in hitting percentage (.423) as well as third in kills with 590. She finished fourth in kills per set (4.61), despite many times playing in pain.
"Last season I had a few injuries that would flame up occasionally, but once you get playing you can kind of put it in the back of your mind," Thobe said. "I never wanted to let my team down."
Despite a loss to Muskegon Community College in postseason tournament play, the consensus stands as such: consummate teammate, leader and winner.
"Jess always gave 100 percent, whether leading us in games or mediating with coach … she played on a bad shin most of the last game and never gave up," teammate Sara Brierly said.
Thobe's plan for next year is still a work-in-progress. Thobe intends to finish her coursework at Sinclair this spring, and then enroll at Wheeling Jesuit as a full-scholarship athlete this summer.
"The coaching staff there is a nice fit and it allows me to stay close to home, so I am definitely grateful for the belief and support from both Wheeling and Sinclair," she said.
Coming off two historical seasons already, the third chapter promises to be one to watch.