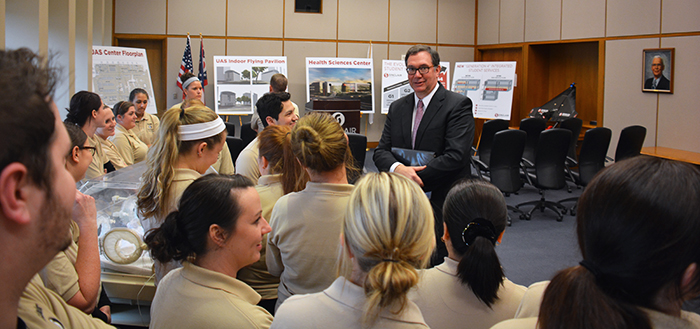 As Sinclair's President since 2003, Dr. Steven Johnson is motivated on a daily basis by seeing how the power of knowledge and learning can change a student's life.
"I am motivated knowing that I am working in a learning college where students have their lives changed by what we do," Johnson said. "I am motivated knowing that I am part of something bigger than myself or any of us."
Growing up on a farm in Northern Wisconsin, Johnson learned the importance of hard work.
"I started working at a young age operating tractors, doing fieldwork related to growing and harvesting crops, and other things related to housing and caring for lots of cows and calves," Johnson said.
Along with working on his parent's farm, he was involved in 4-H to show his cattle and crops at the fair, as well as being a school athlete, focusing on basketball.
However, the greatest thing he's experienced is the art of learning. Like most college experiences, Johnson had the opportunity to learn from a multitude of ideas from all over the world. Continue reading President Johnson looks to the future →